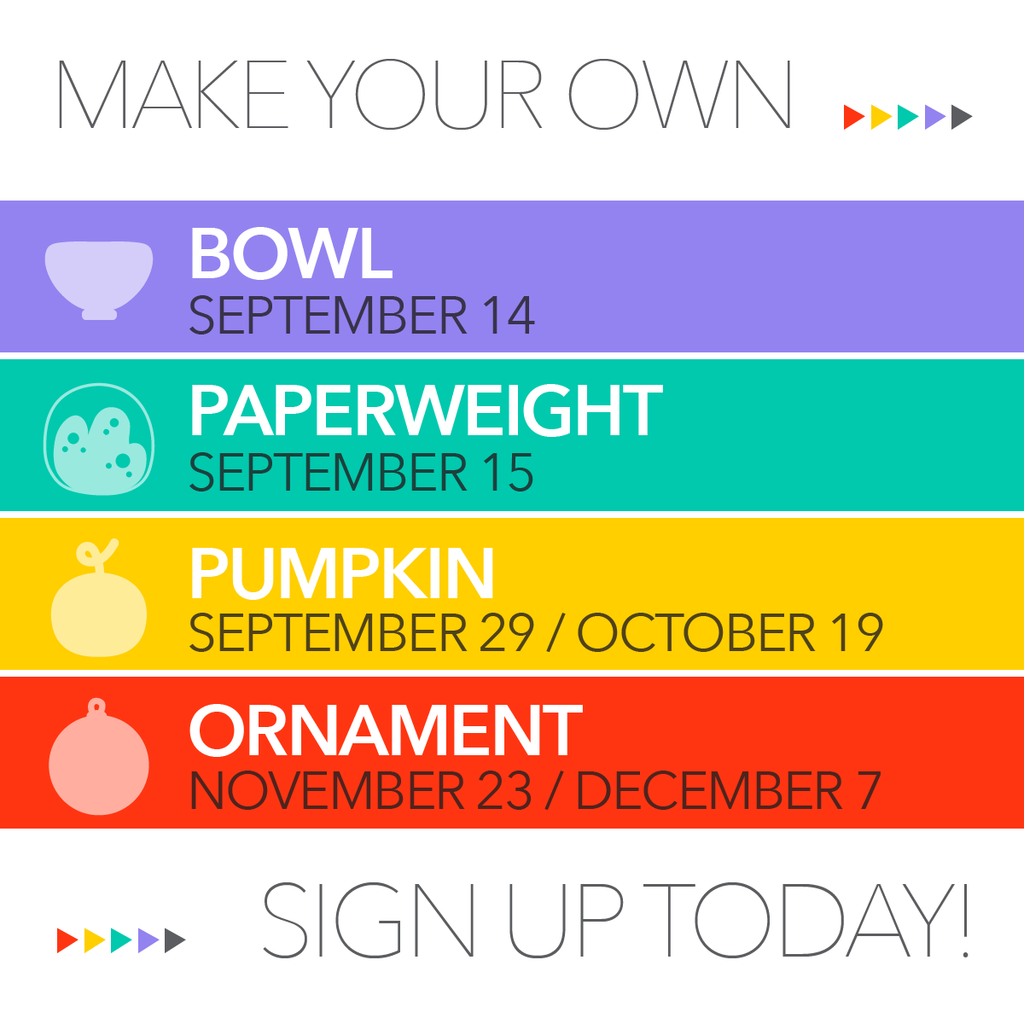 Experience the art and excitement of glassblowing!
Make a gorgeous glass bowl, paperweight, pumpkin or ornament...for yourself or a loved one!
The process begins with choosing your colours from our array of options. Then you will work one-on-one with an experienced instructor to gather molten glass, shape it at the bench, keep it heated, and create the final shape. 
What can you make?
Bowl: Saturday September 14
Paperweight: Sunday September 15
Pumpkin: Sunday September 29 or Saturday October 19
Ornament: Saturday November 23 or Saturday December 7