Spark 2018 Silent Auction Preview
All of the gorgeous pieces here will be available at Spark on Saturday May 26, 2018. This is your chance to snap up some one-of-a-kind art by local glass artists. Many artists will be in attendance at Spark! and will be happy to tell you the story of your chosen treasure.
Scroll on down, and click on any image to view it full-size.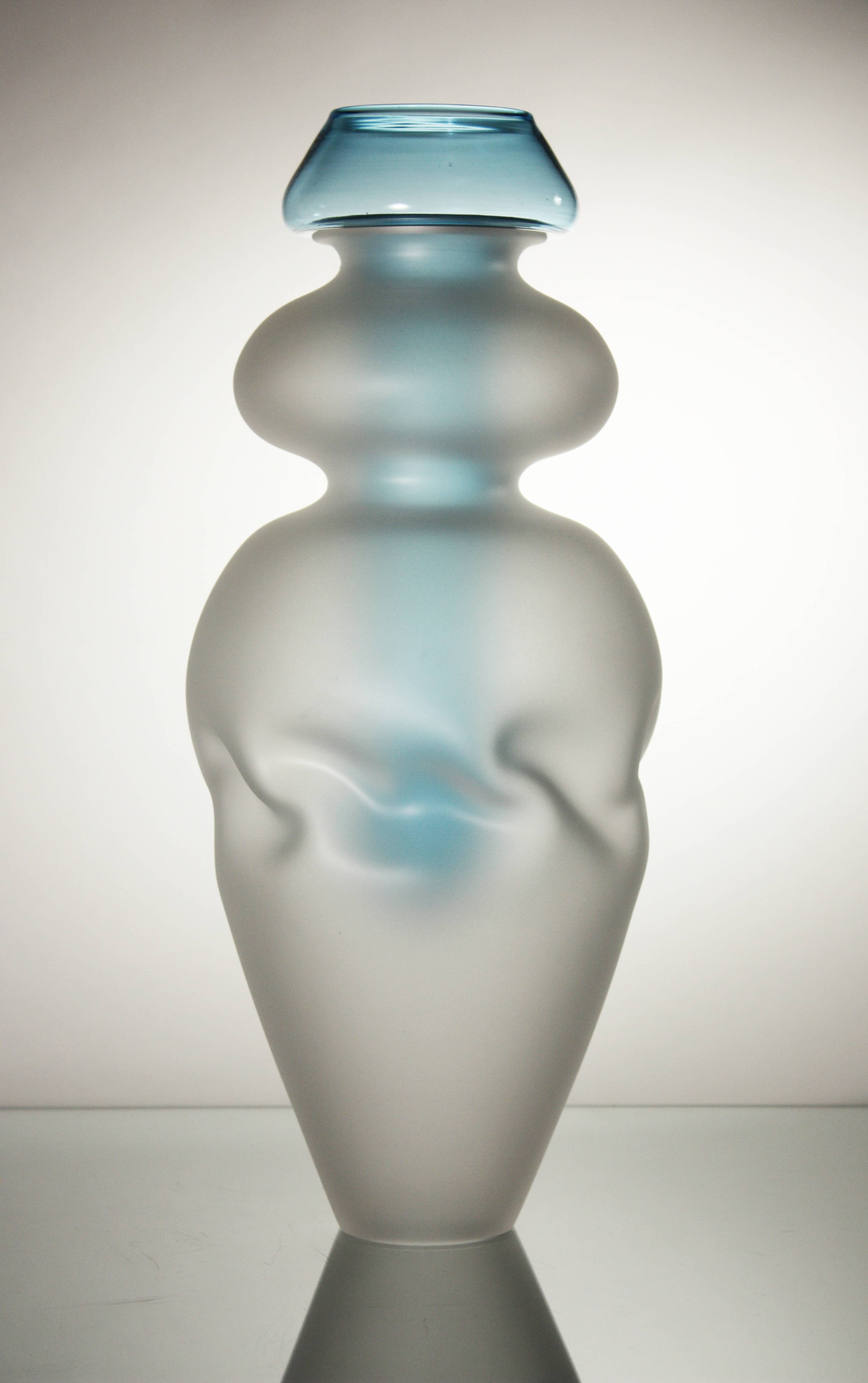 Veiled Vessel by Brad Turner
Hand-blown and sandblasted glass
17 in. high x 8 in. diameter
Starting bid: $300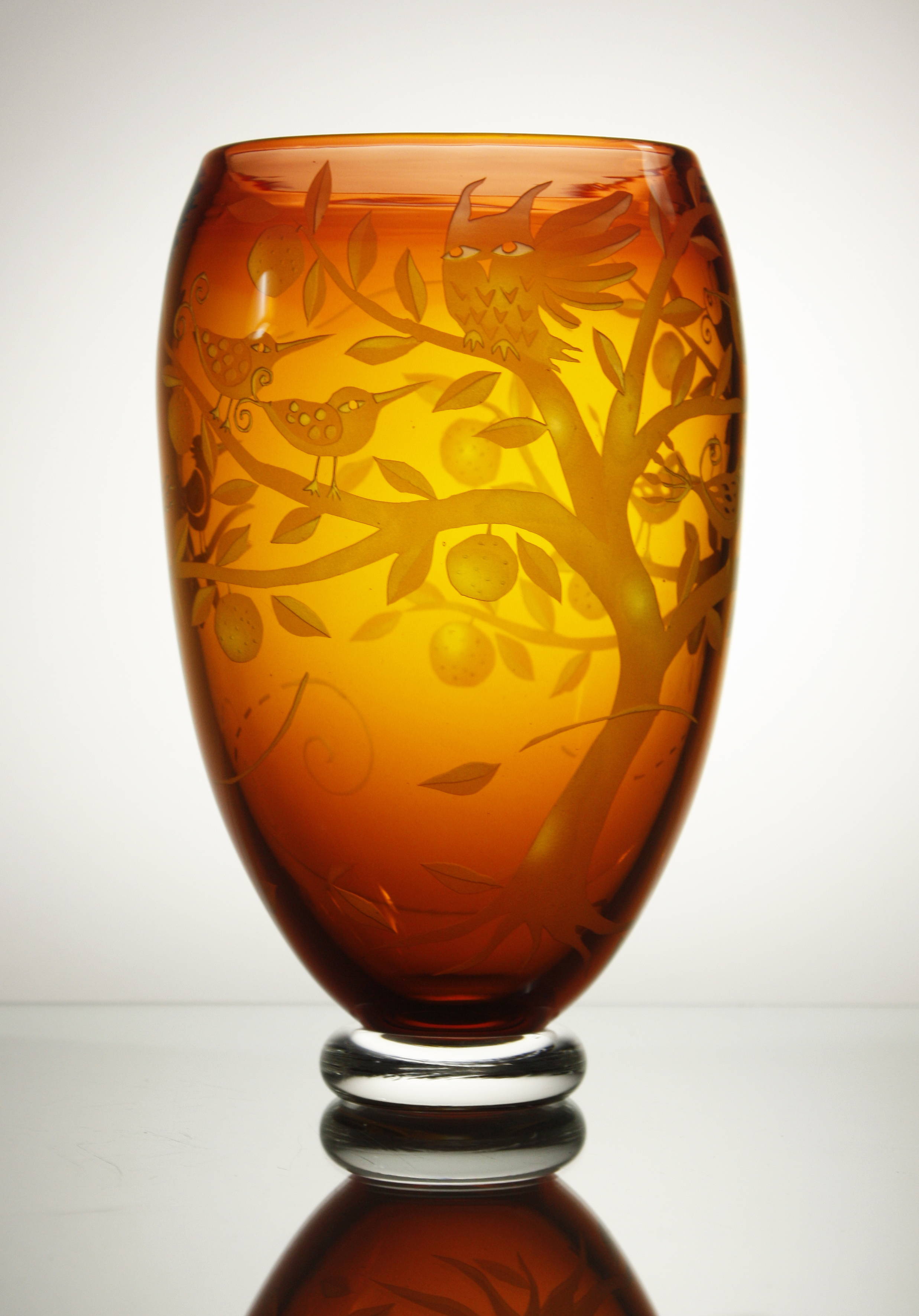 Orange Tree by Naoko Takenouchi
Hand-blown and sandblasted glass
10 in. high x 6 in. diameter
Starting bid: $480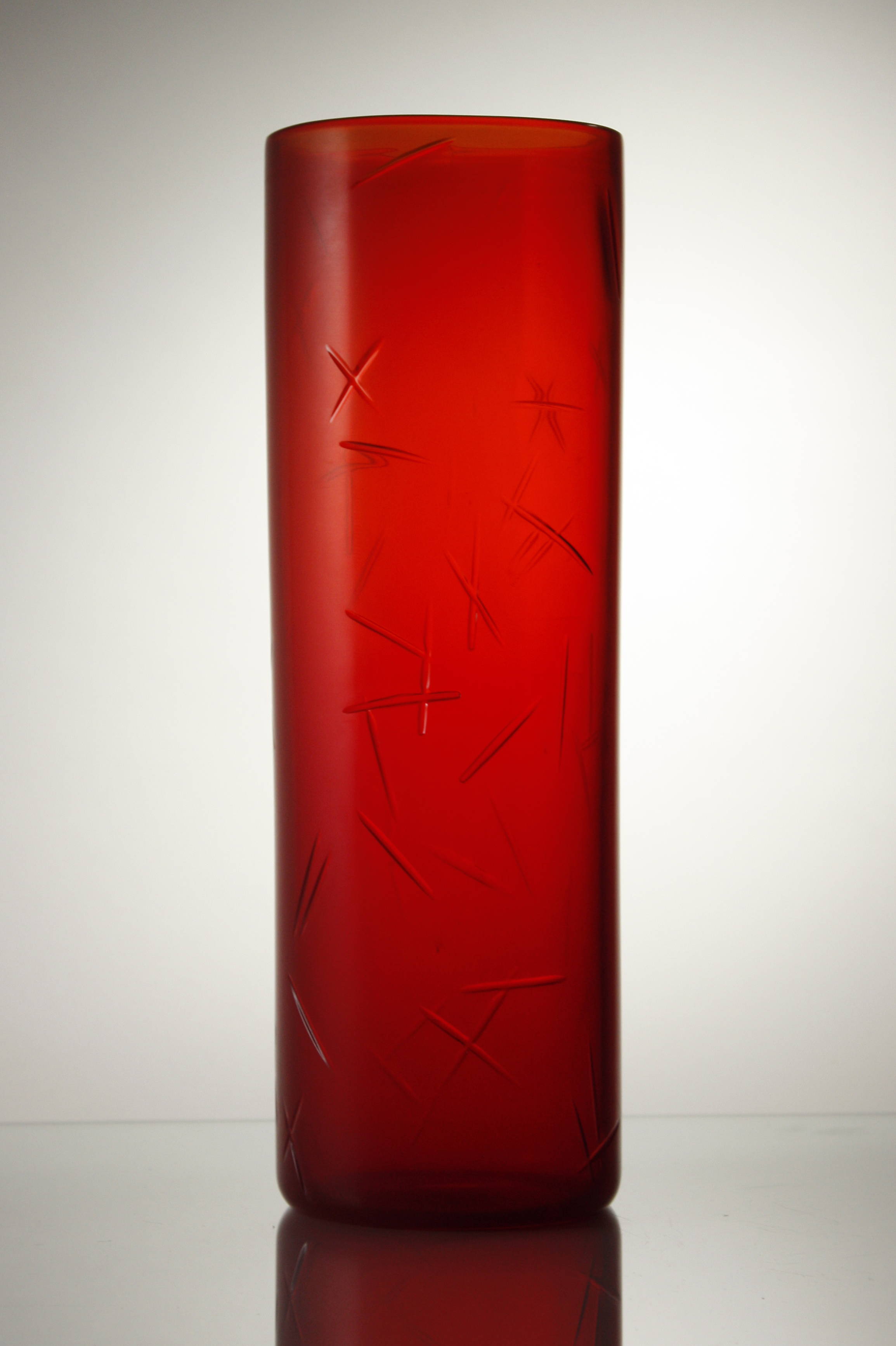 Glyphs Vase by J aan Andres
Hand-blown glass, embossed
18 in. high x 4.5 in. diameter
Starting bid: $150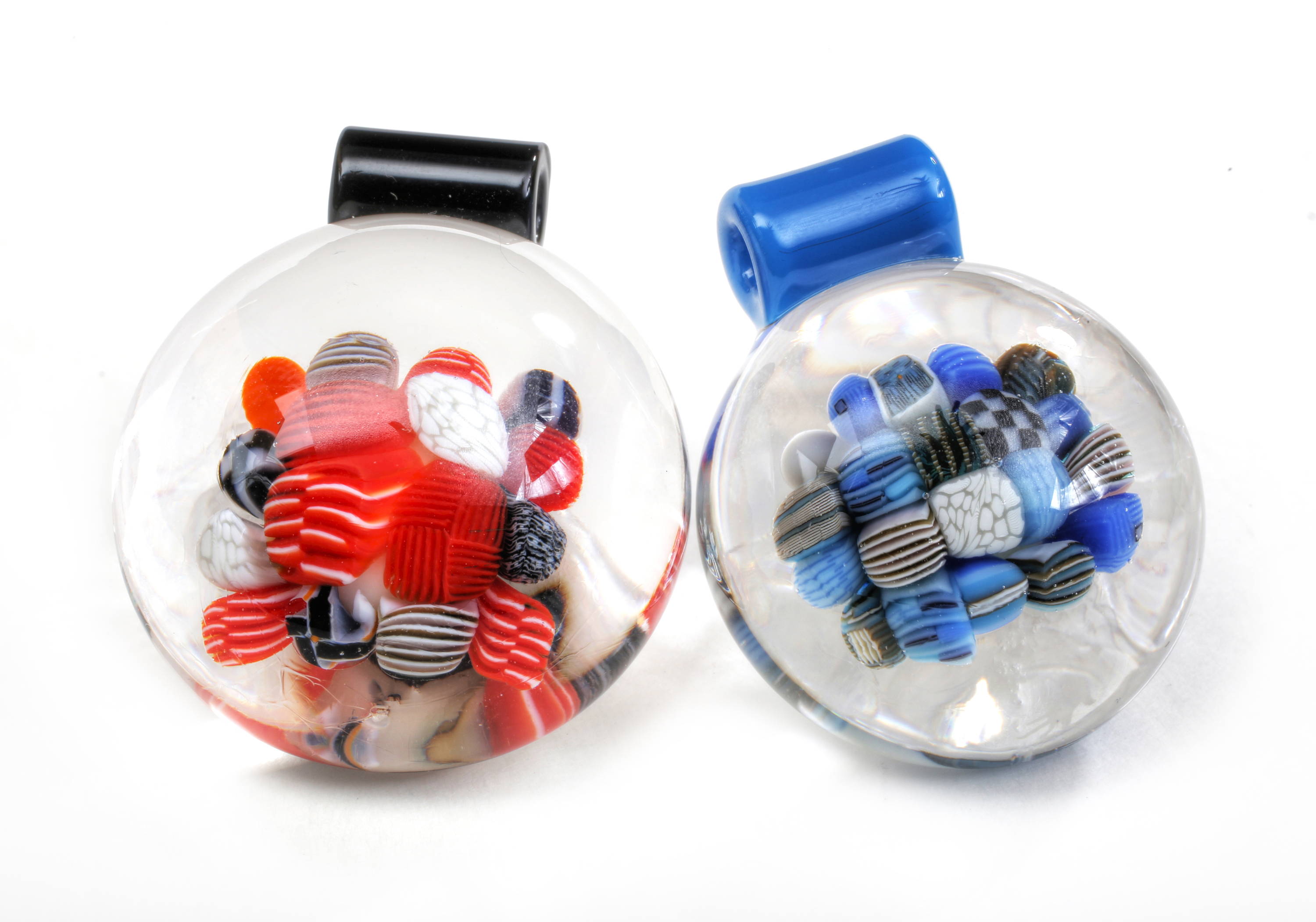 Tesselated pendants by Zach Jorgenson
Flameworked borosilicate glass, millifiore
3 in. diameter (each)
Starting bid: $100 each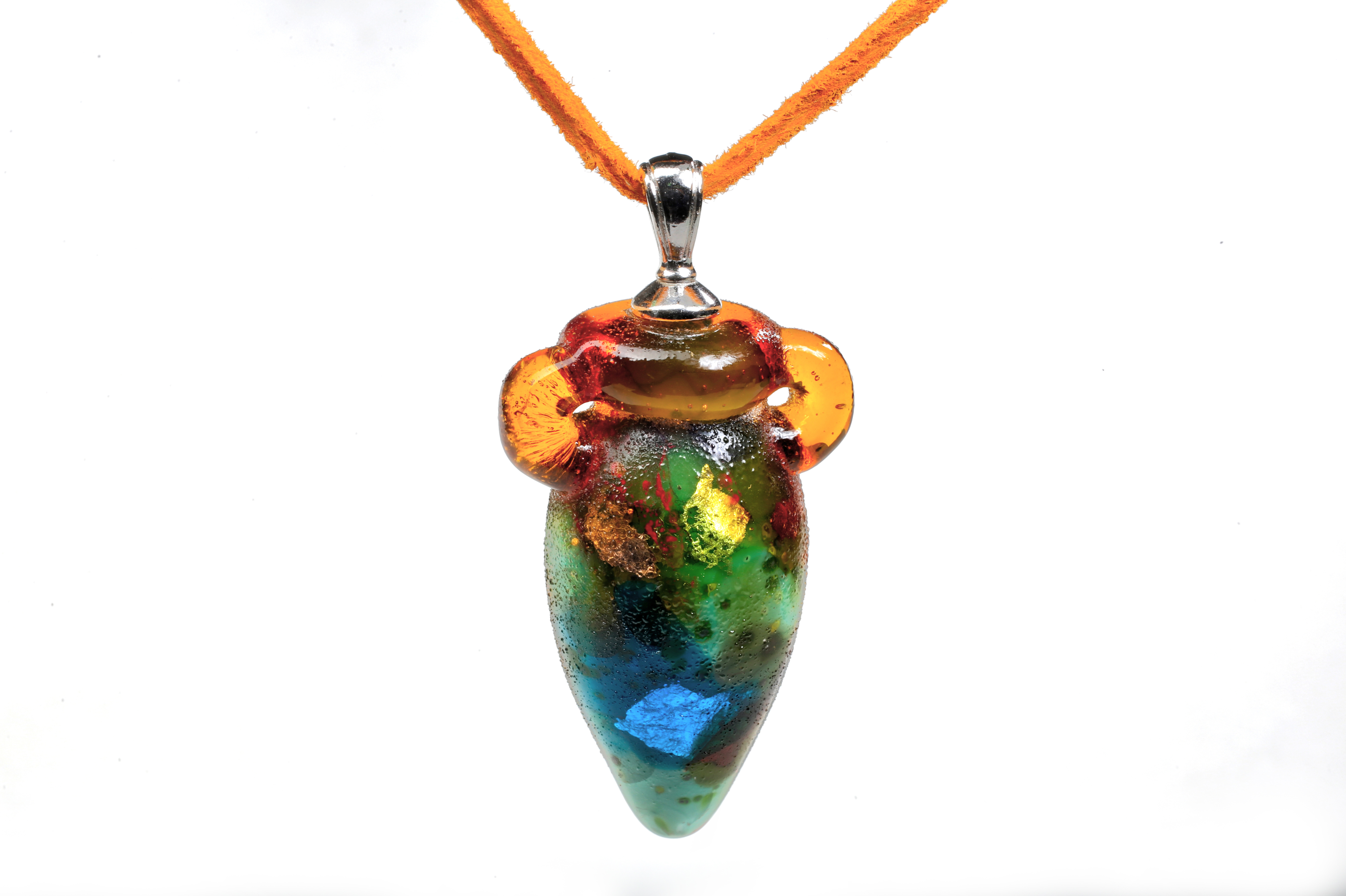 Ancient Vessel pendant
by Janice Peacock
Flameworked glass, silver foil
2 in. high x 1 in. diameter
Starting bid: $50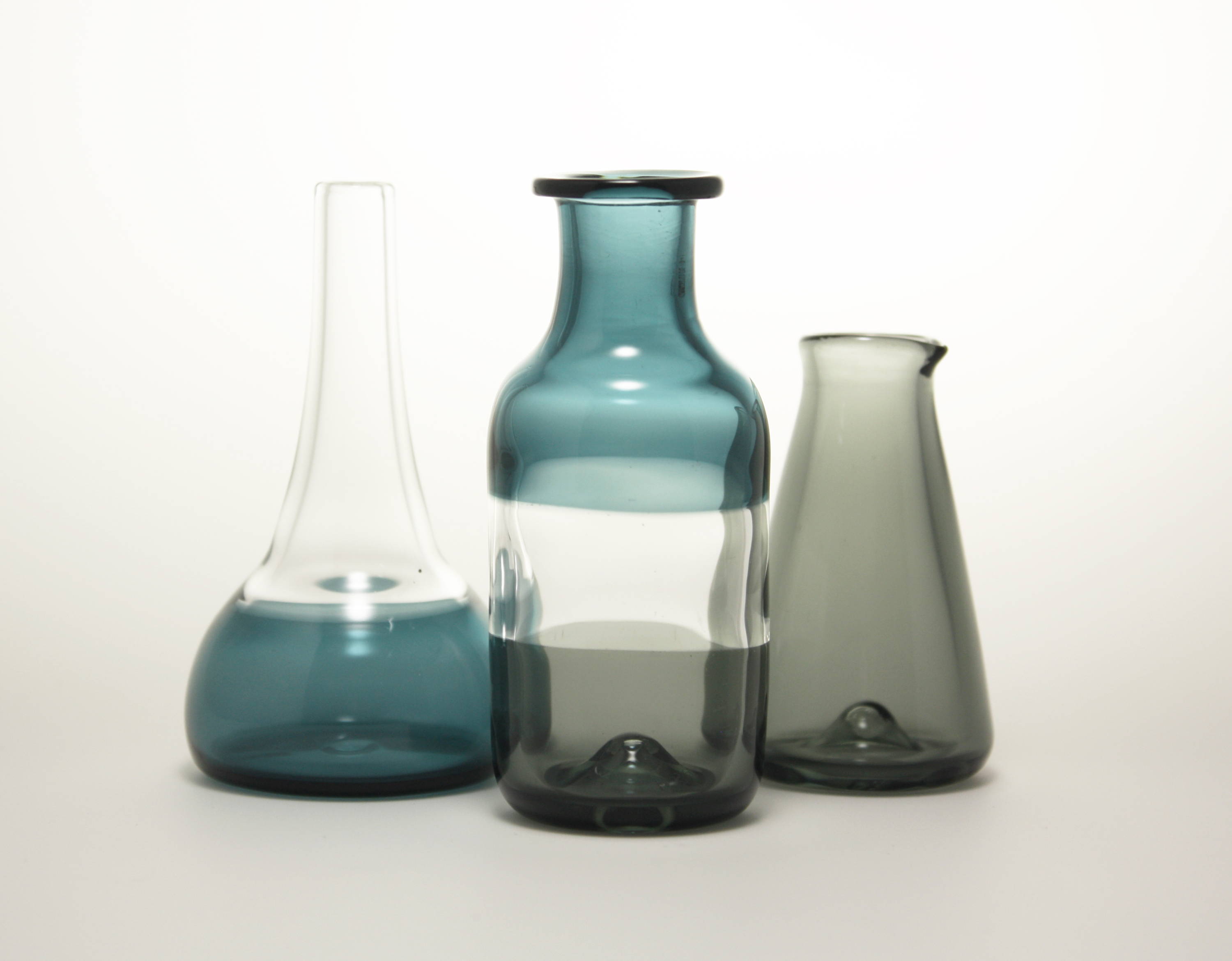 Mid-Century Modern Minis (set of 3)
by Joanne Andrighetti
Flameworked borosilicate glass
3 in. high x 1 in. diameter (each)
Starting bid: $50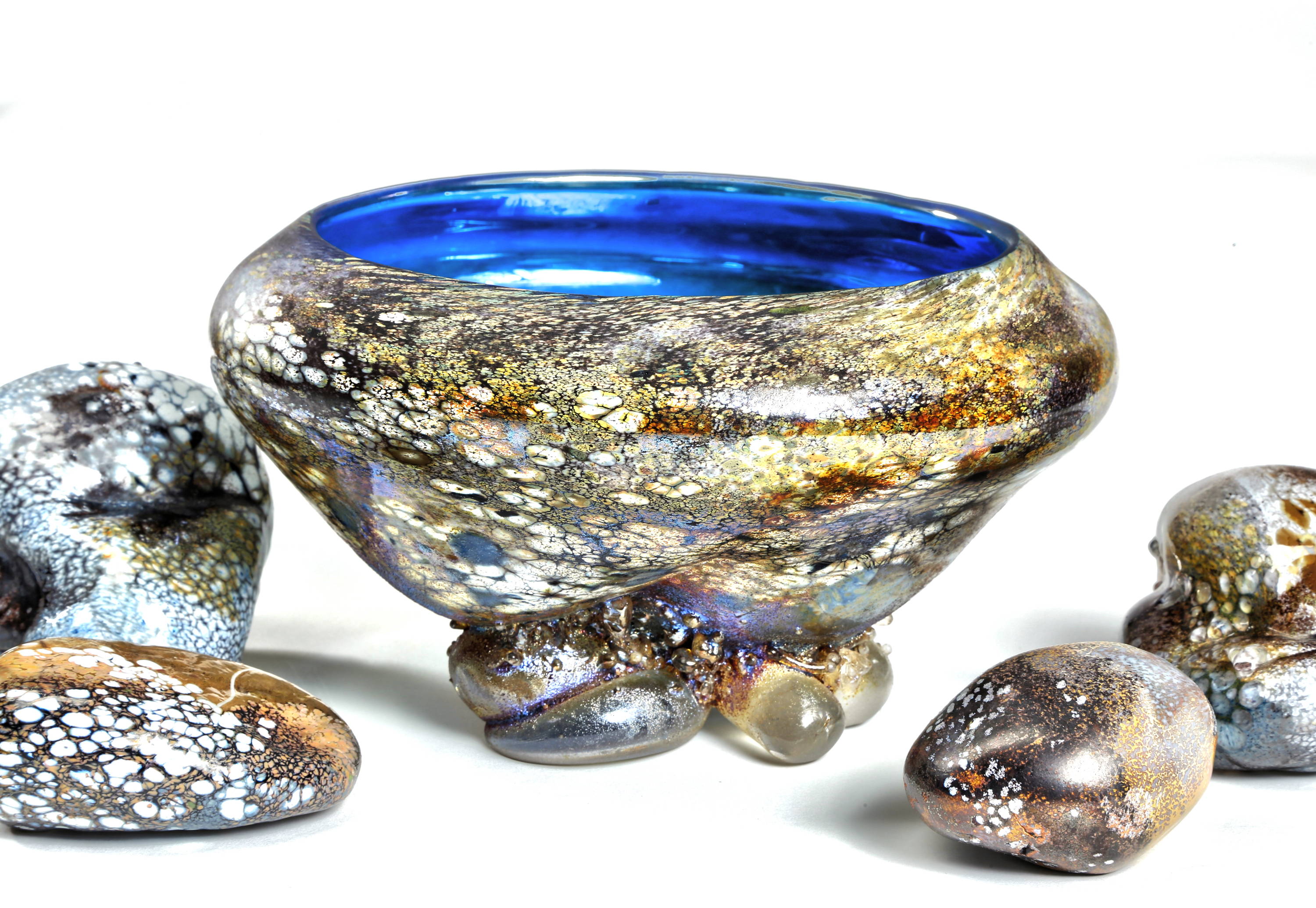 Tidepool Grouping by Benjamin Kikkert
Hand-blown glass, etched and assembled
6 in. high, 7 in. diameter, 14 in. wide (grouping)
Starting bid: $300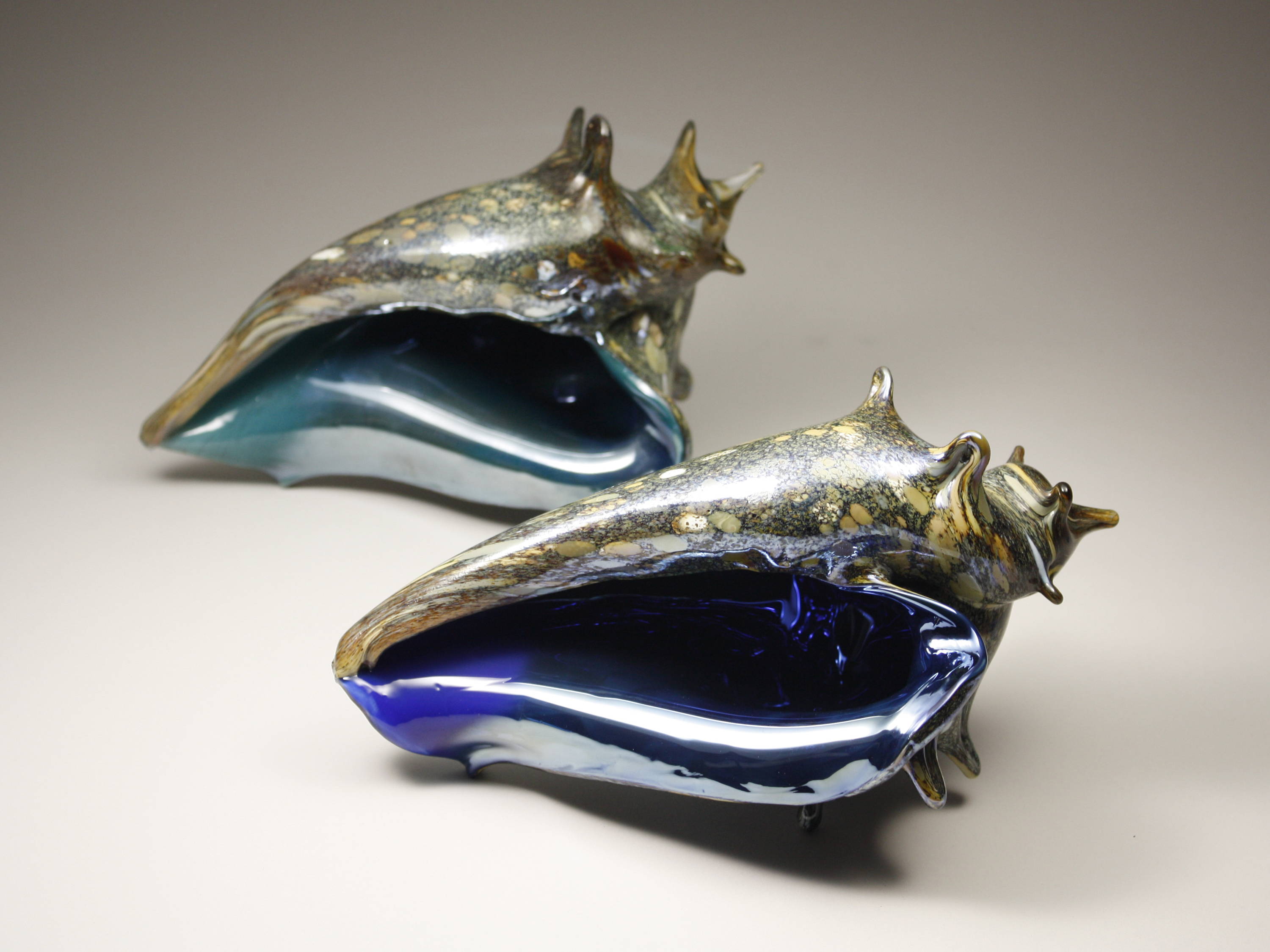 Conch Shells by Cameron Dougherty
Hand-blown glass
8 in. wide x 5 in. diameter (each, approx.)
Starting bid: $95 each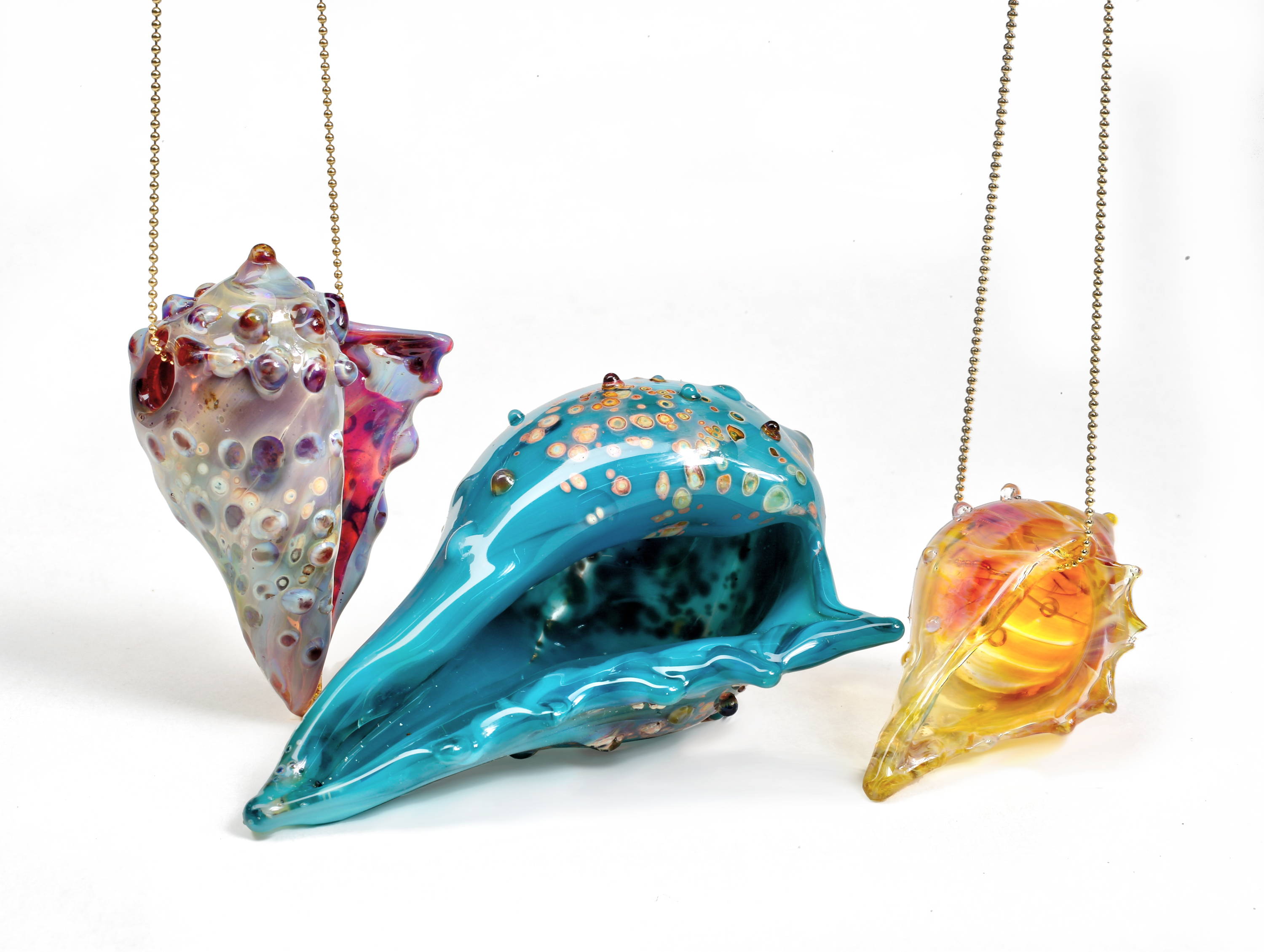 Seashells by Mona Ungar
Hand-blown borosilicate glass, gold-filled sterling silver chain
Lg 3.5x2x2 Md 2.25x1.5.x1.5 Sm 2x1x1 in.
Starting bid: Sm $60 Md $60 Lg $65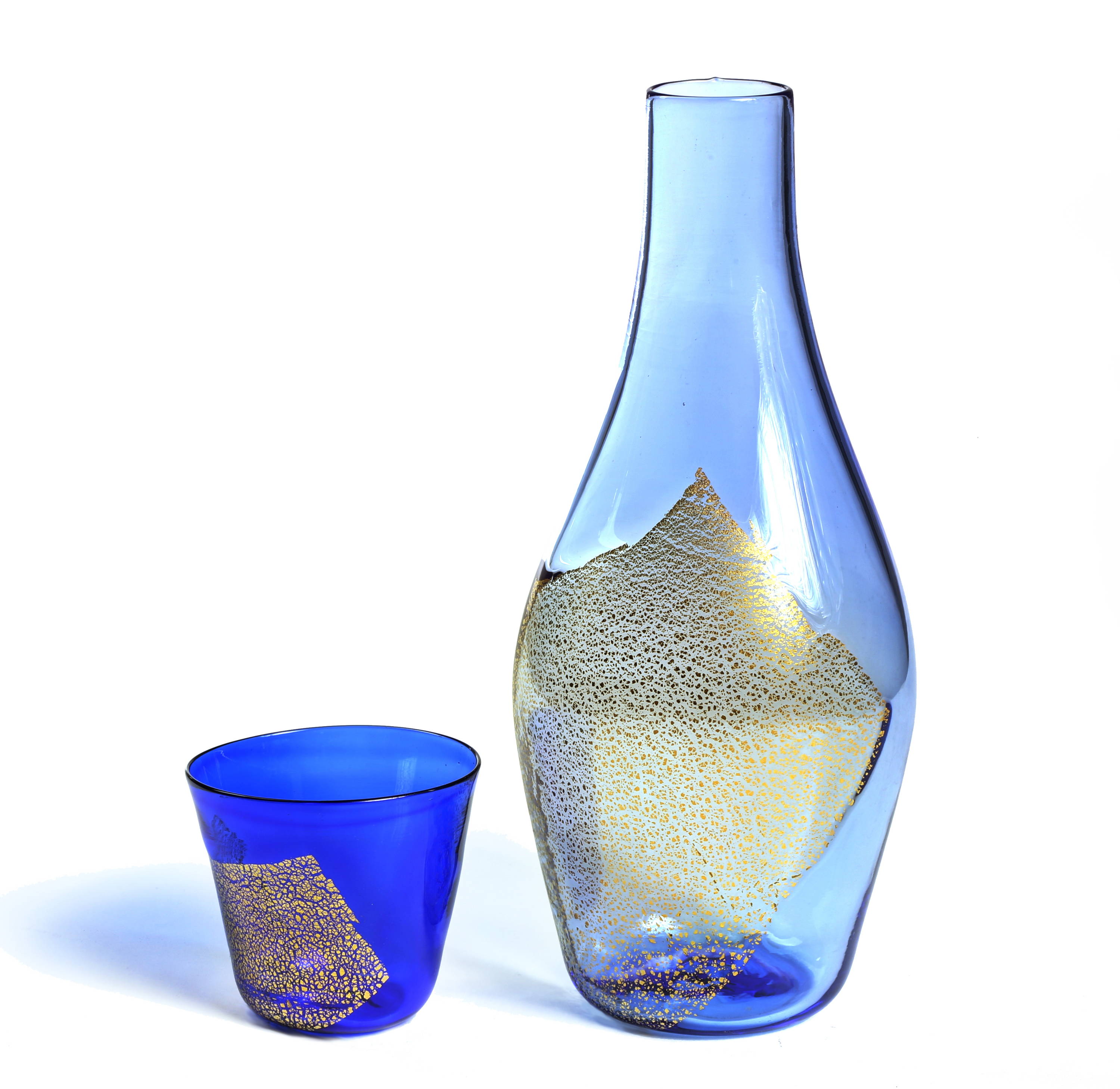 Decanter and Cup by Dylan Basford
Hand-blown glass, gold foil
9 in. high x 4 in. diameter
Starting bid: $90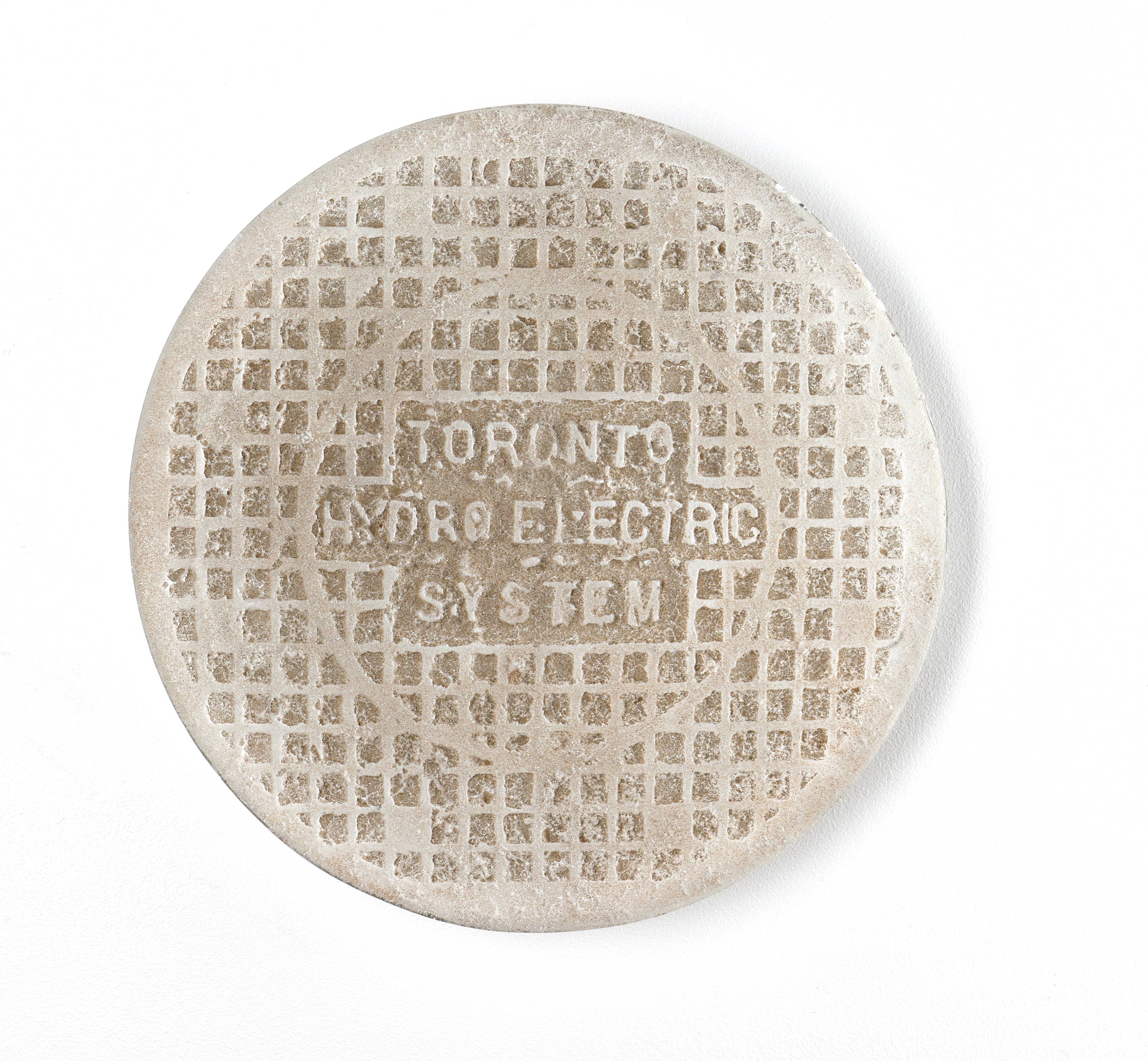 Manhole Cover by Aaron Oussoren
Sandcast glass
14 in. diameter x 1 in. high
Starting bid: $220
Equanimity by Laura Murdoch
Hand-blown glass, multiple sand-carved colour powder overlays
6 in. high x 6 in. diameter
Starting bid: $250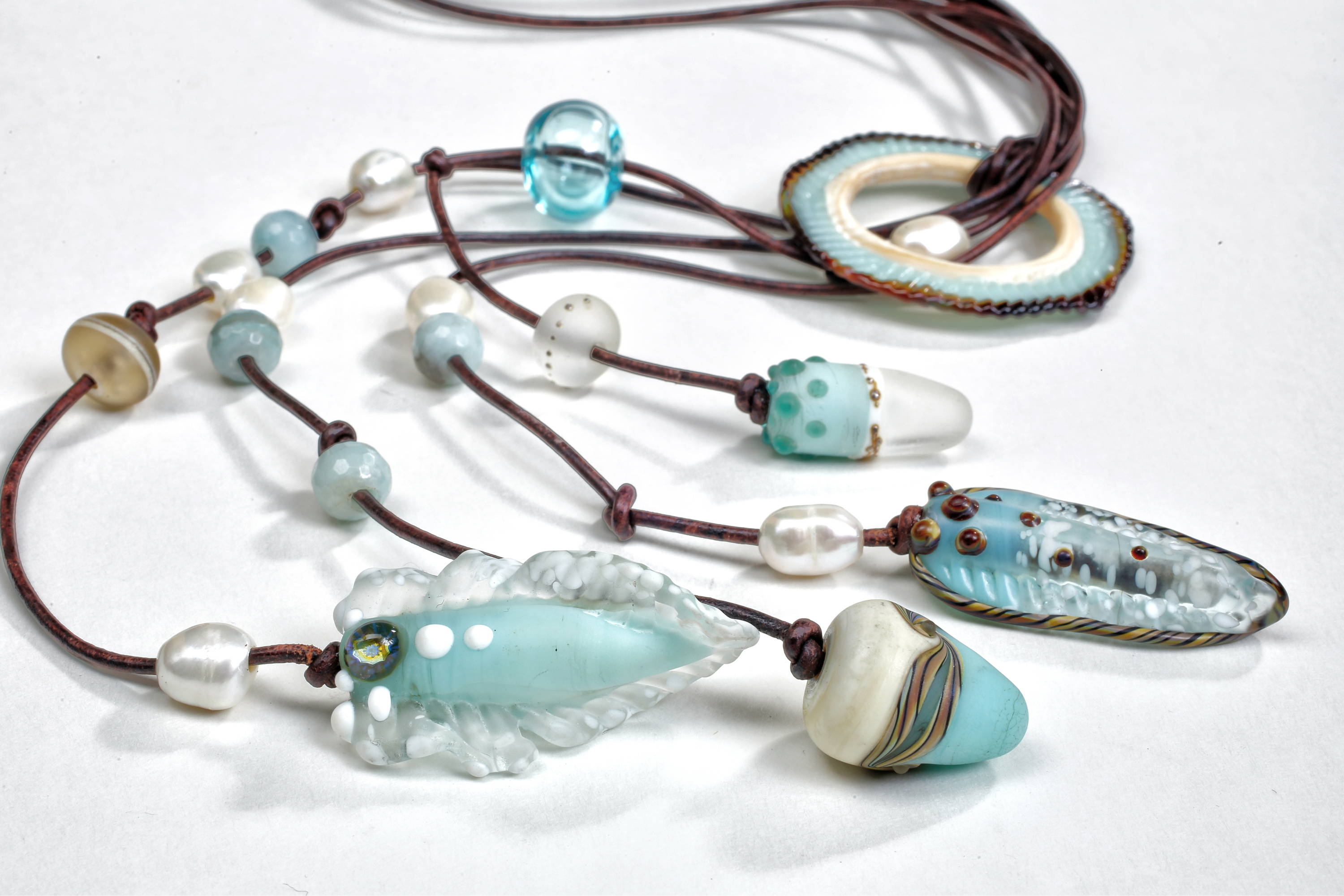 Beach Days Lariat by Stephanie Dieleman
Lampworked beads, fresh water pearls, quartz, leather
30 in.
Starting bid: $80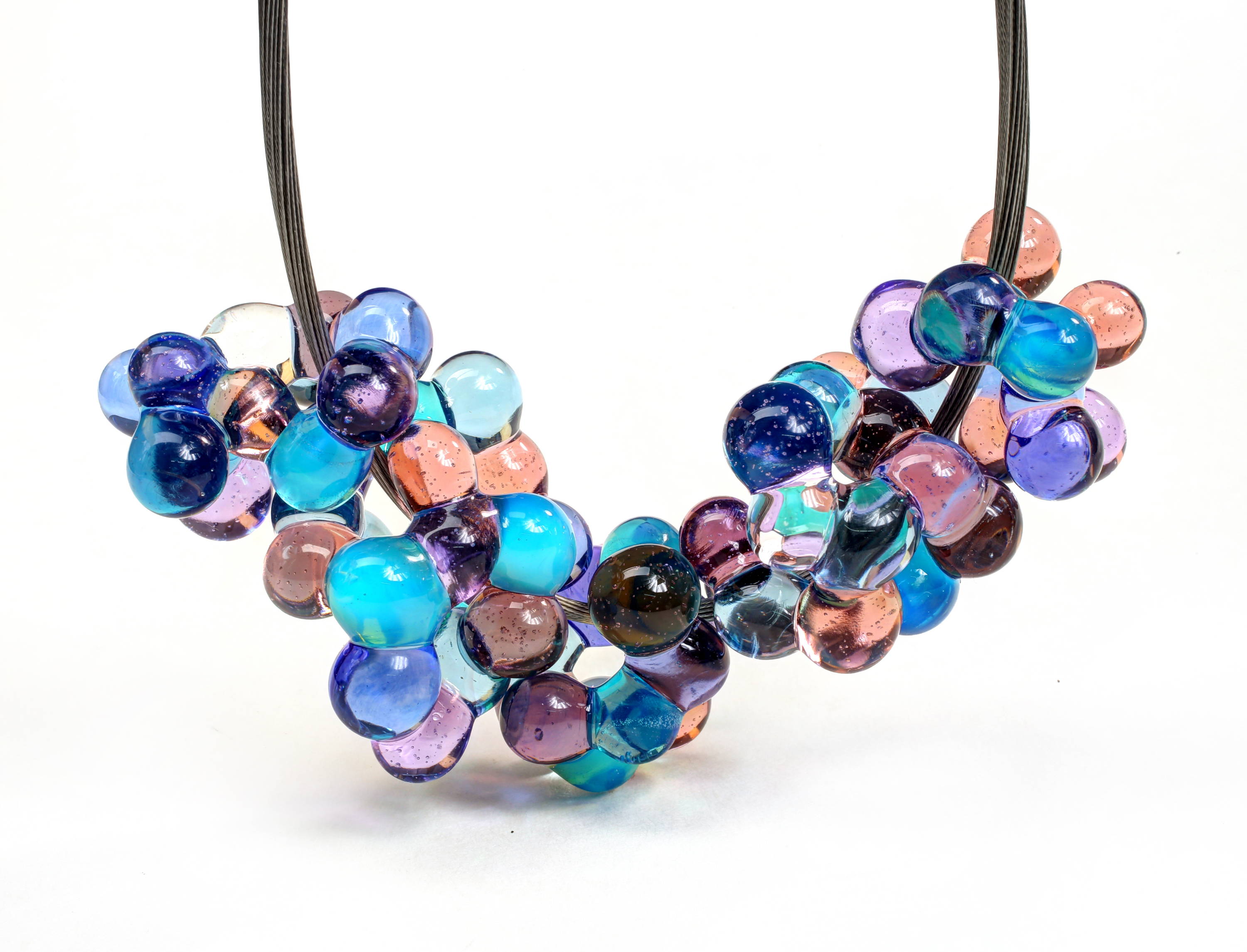 Effervescence by Maria Keating
Flameworked borosilicate glass beads, stainless steel cord, sterling silver findings
2 in. high x 5 in. long
Starting bid: $180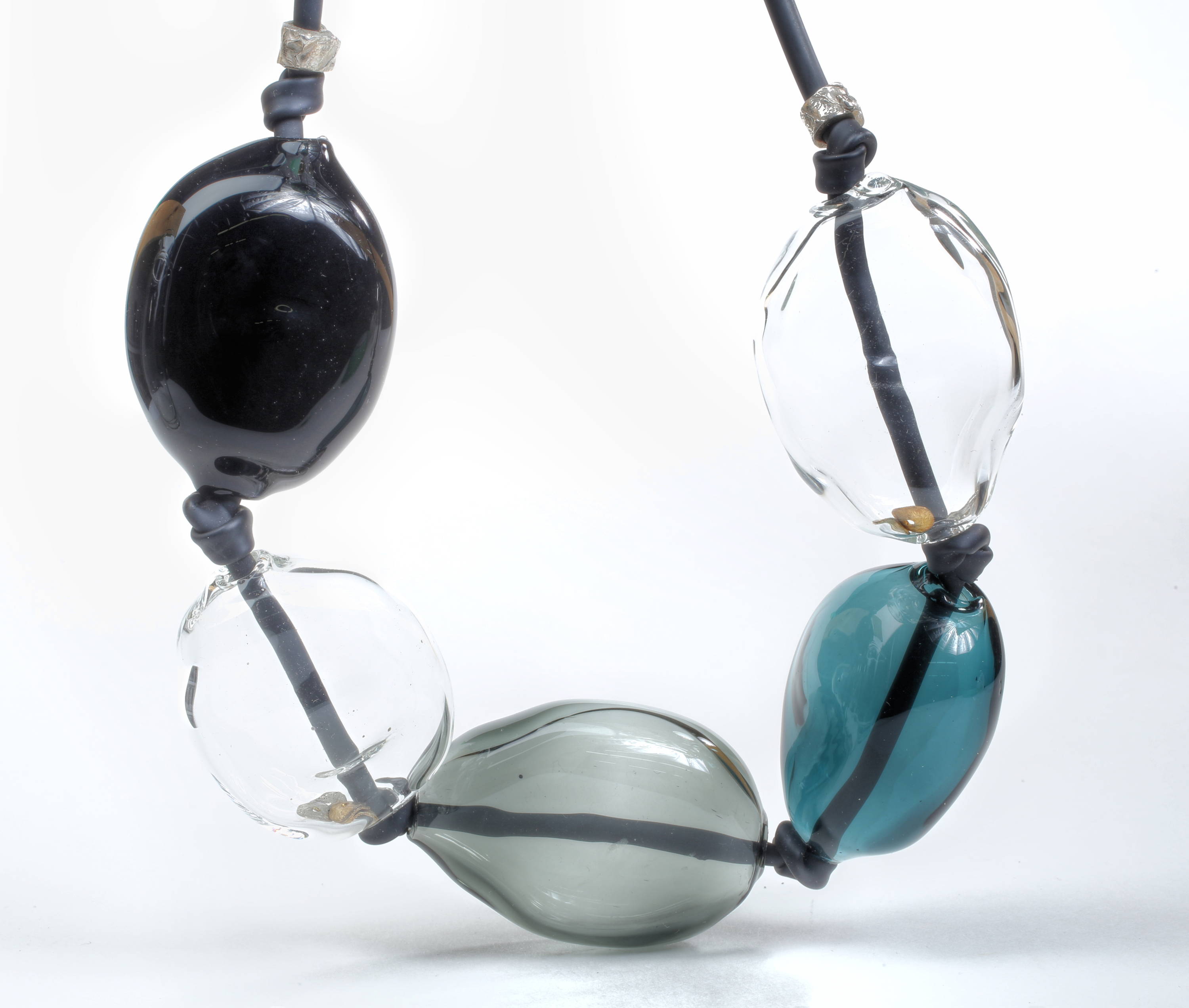 Grad by Elisabeth Lokke Owre
Hand-blown borosilicate beads, rubber tubing, flex wire, silver and vermeil findings
20 in. long
Starting bid: $100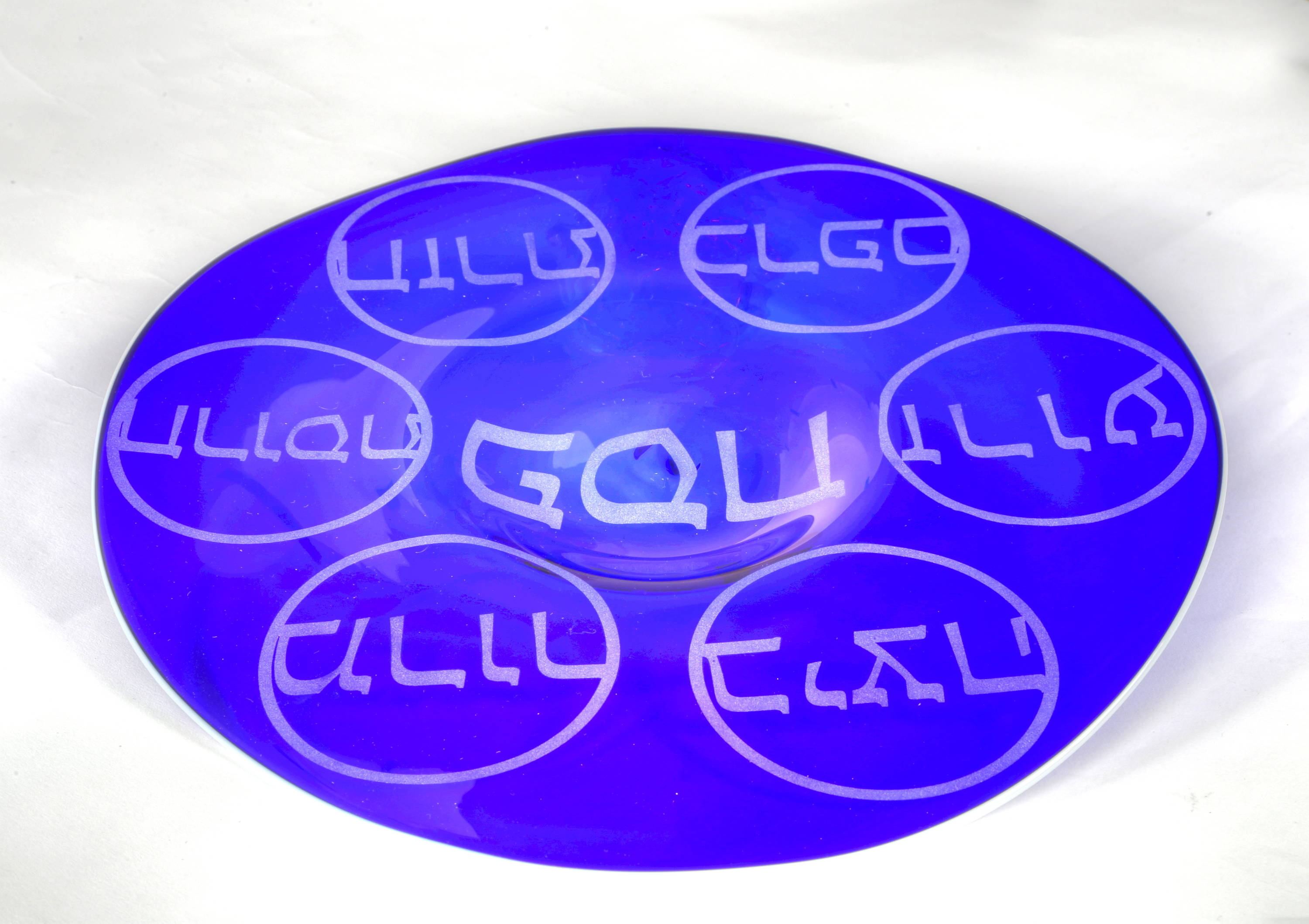 Seder Plate by Hope Forstenzer
Hand-blown and sandblasted glass
13 in. diameter
Starting bid: $75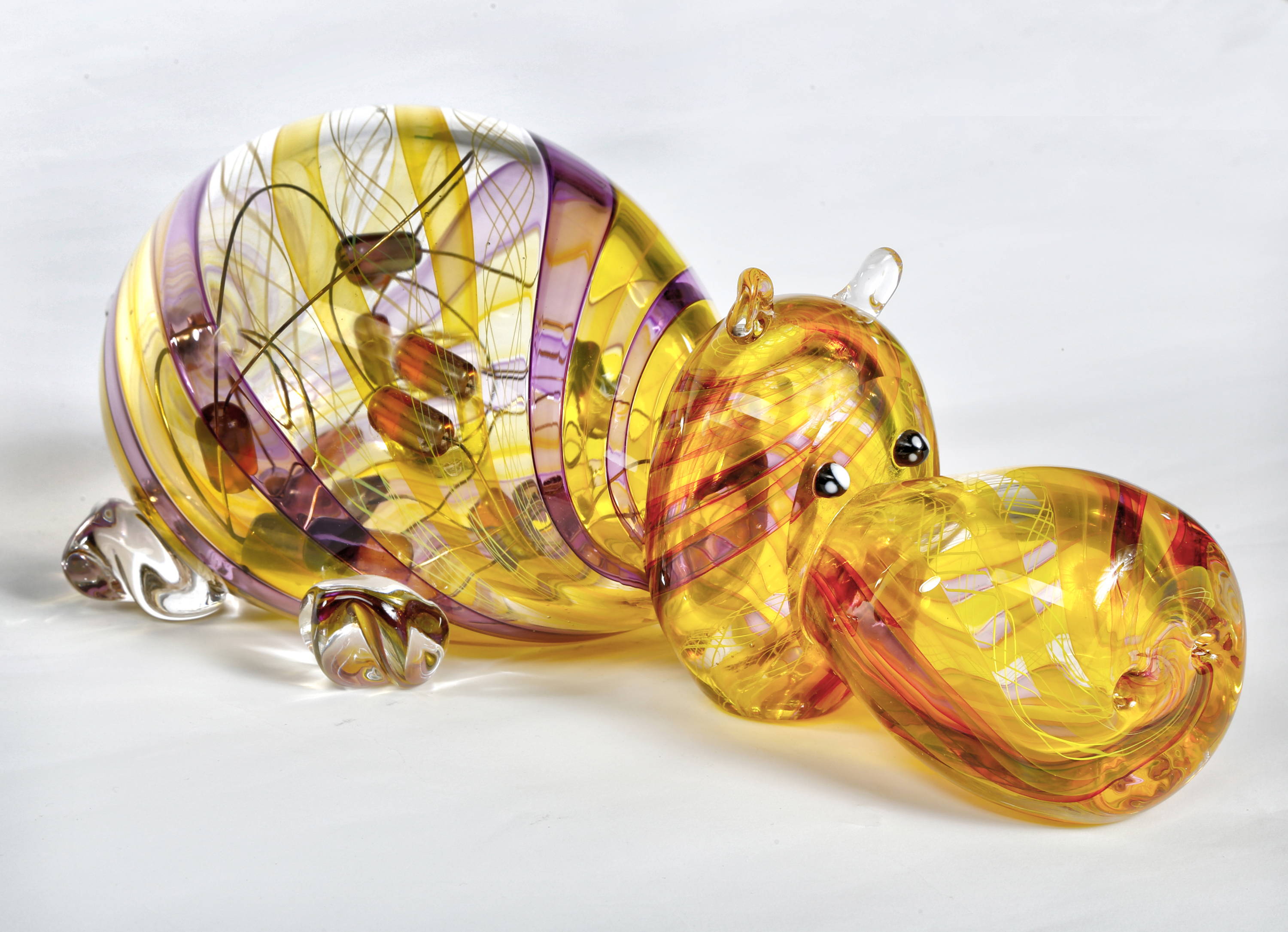 Hippochondriac by Scott McDougall
Hand-blown and flameworked glass
12 in. long x 6 in. wide x 5 in. high
Starting bid: $500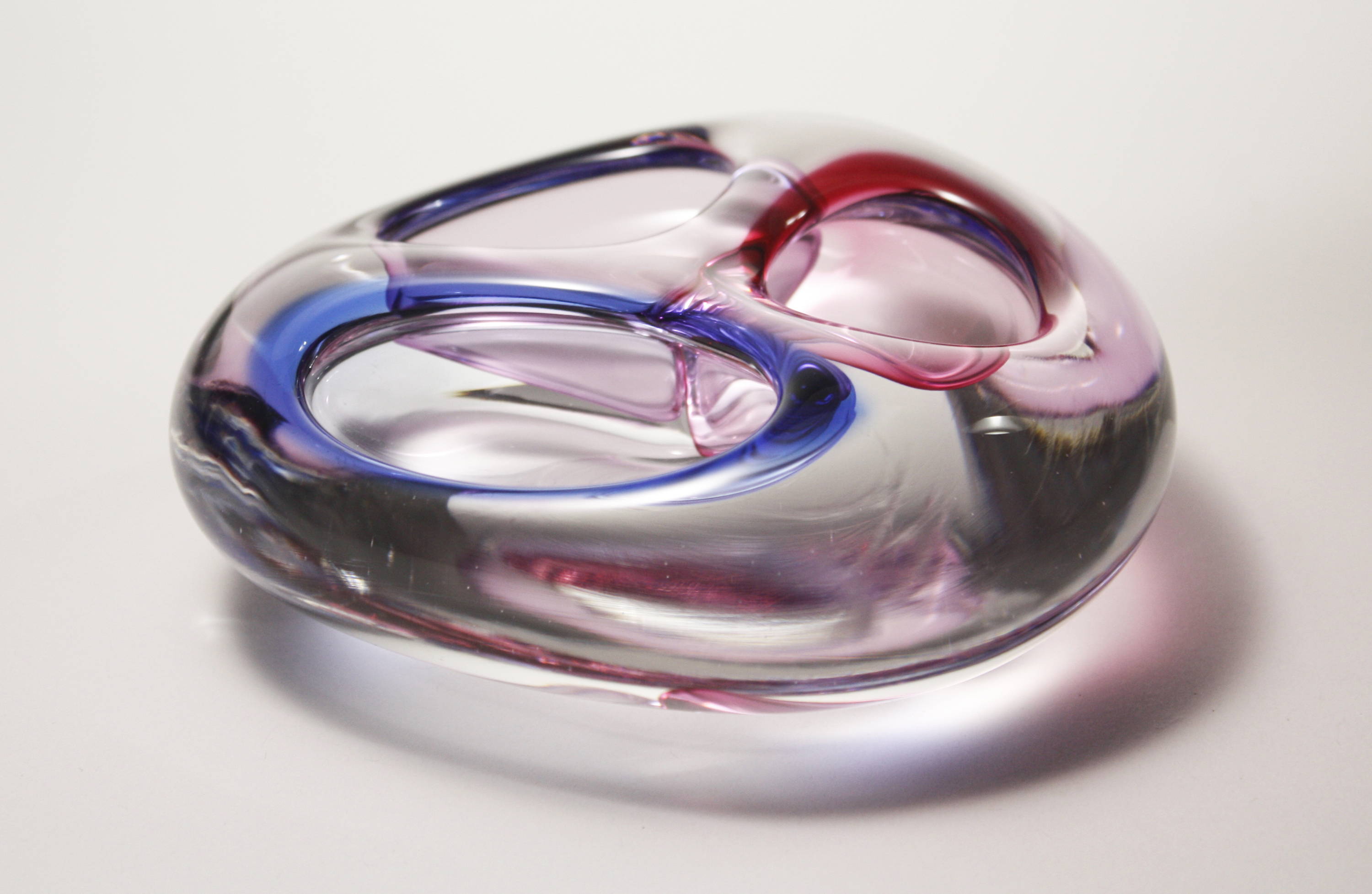 Tidepool by Jill Allan
Hand-blown glass
6 in. diameter x 2 in. high
Starting bid: $125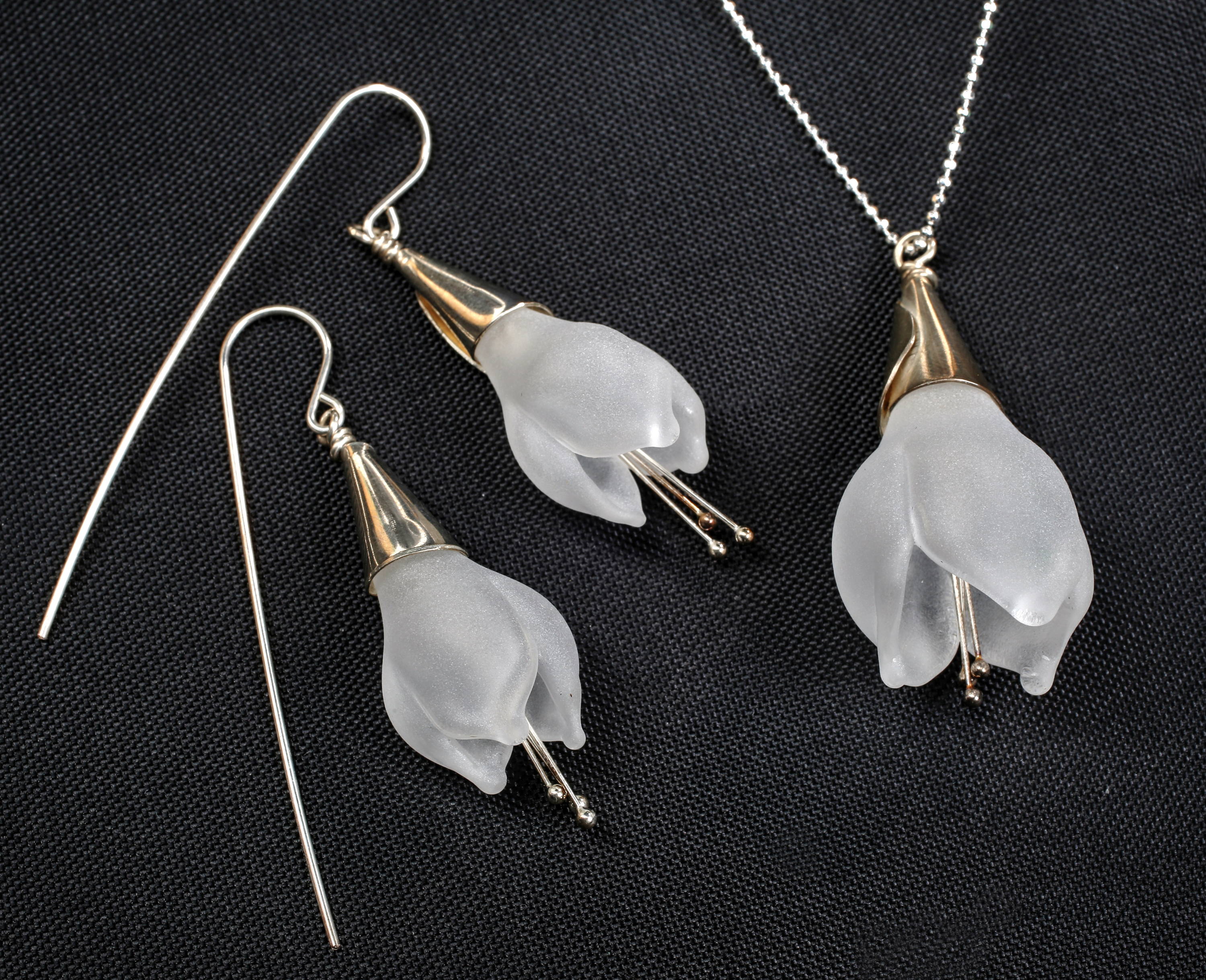 Lily Necklace & Earrings by Minori Takagi
Flameworked and sandblasted borosilicate glass, sterling silver chain and findings
3 in high x 1 in. diameter
Starting bid: $85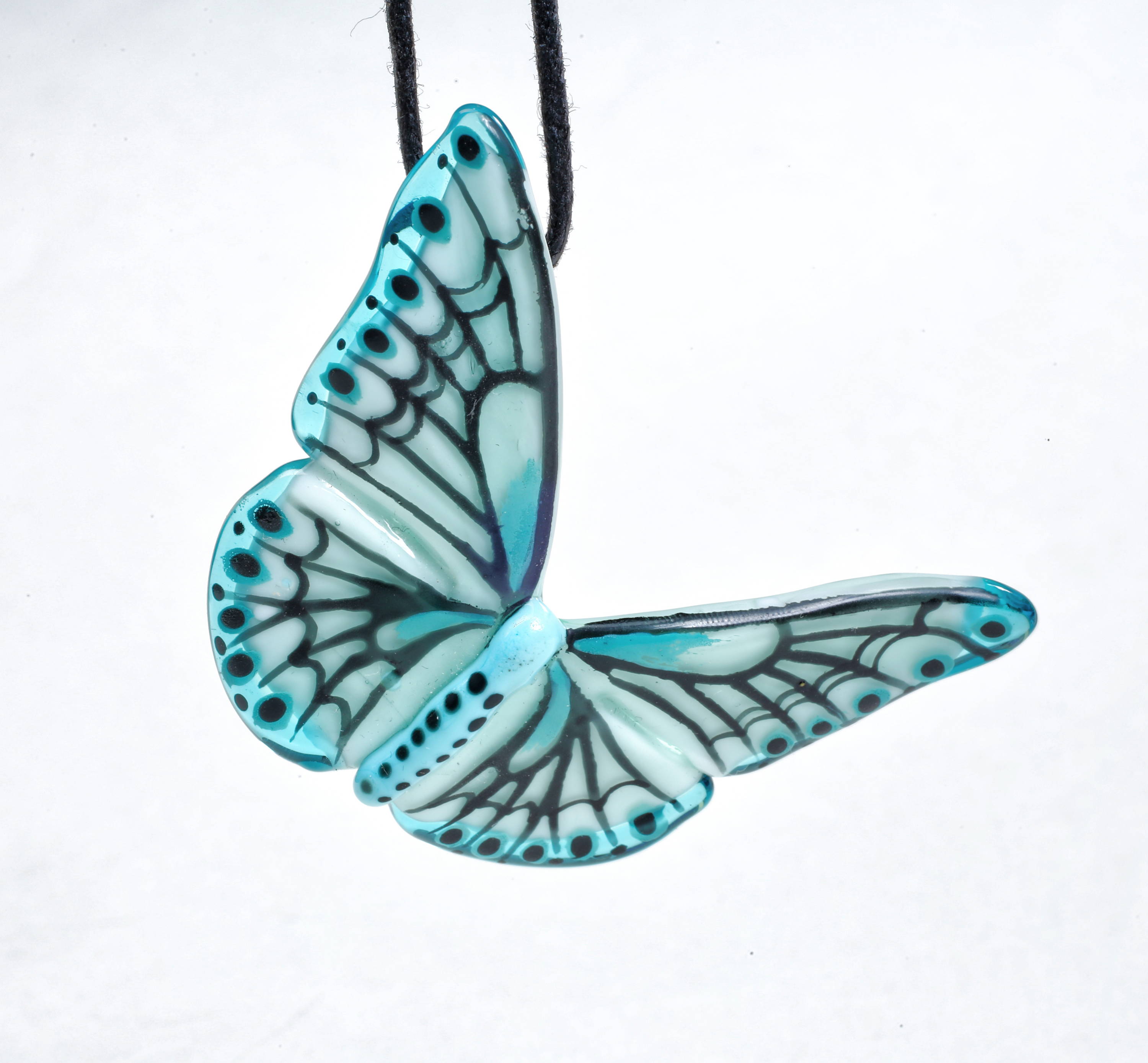 Turquoise Butterfly
by Margaret Zinser Hunt
Flameworked glass, enamel
2.5 in. wide x 2 in. high
Starting bid: $60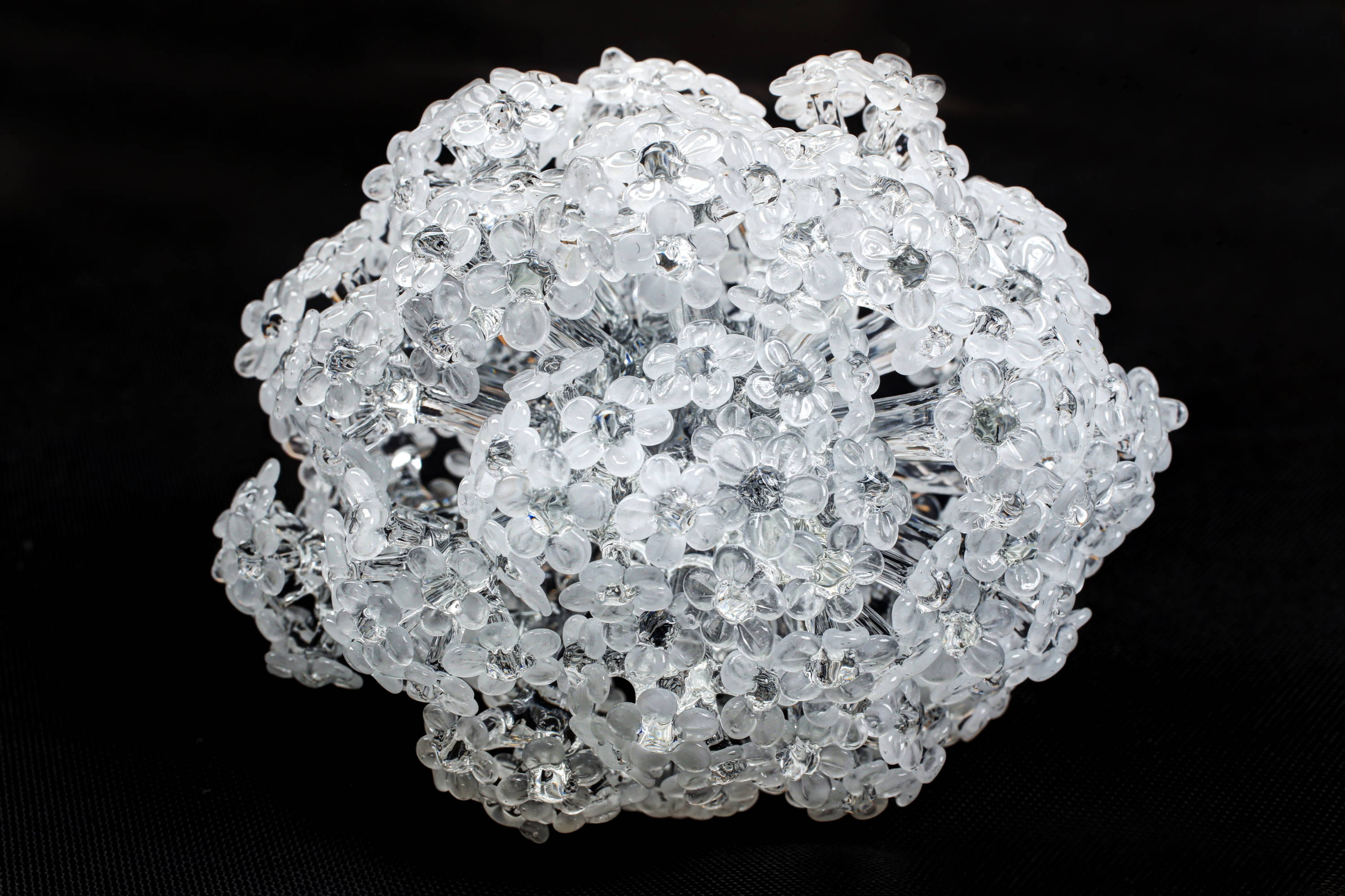 Tiny Flowers by Emi Fujita
Flameworked borosilicate glass
2.5 in. diameter
Starting bid: $80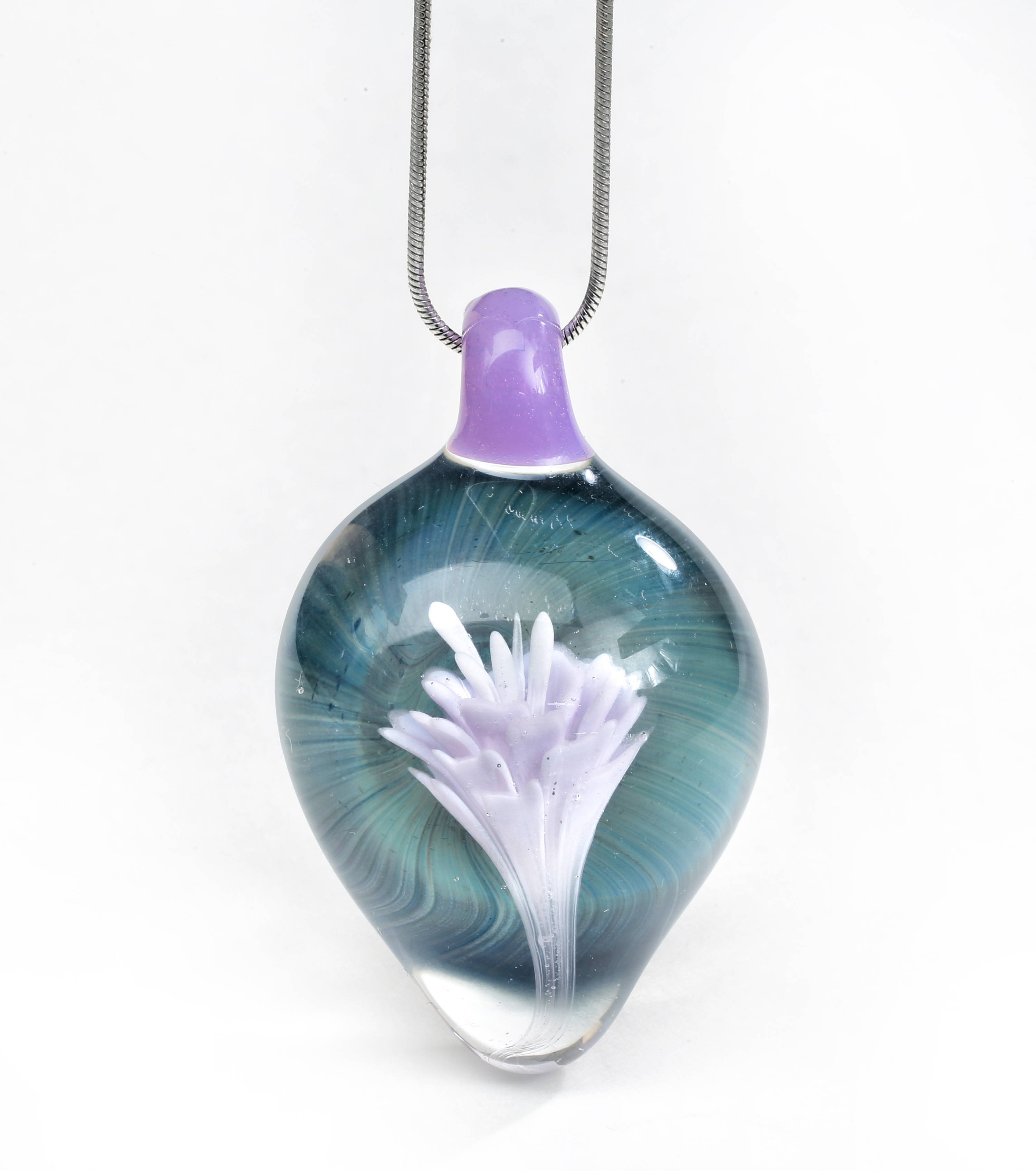 Spring Pendant by Julie Coster
Flameworked borosilicate glass, sterling silver chain
1.5 in. diameter
Starting bid: $45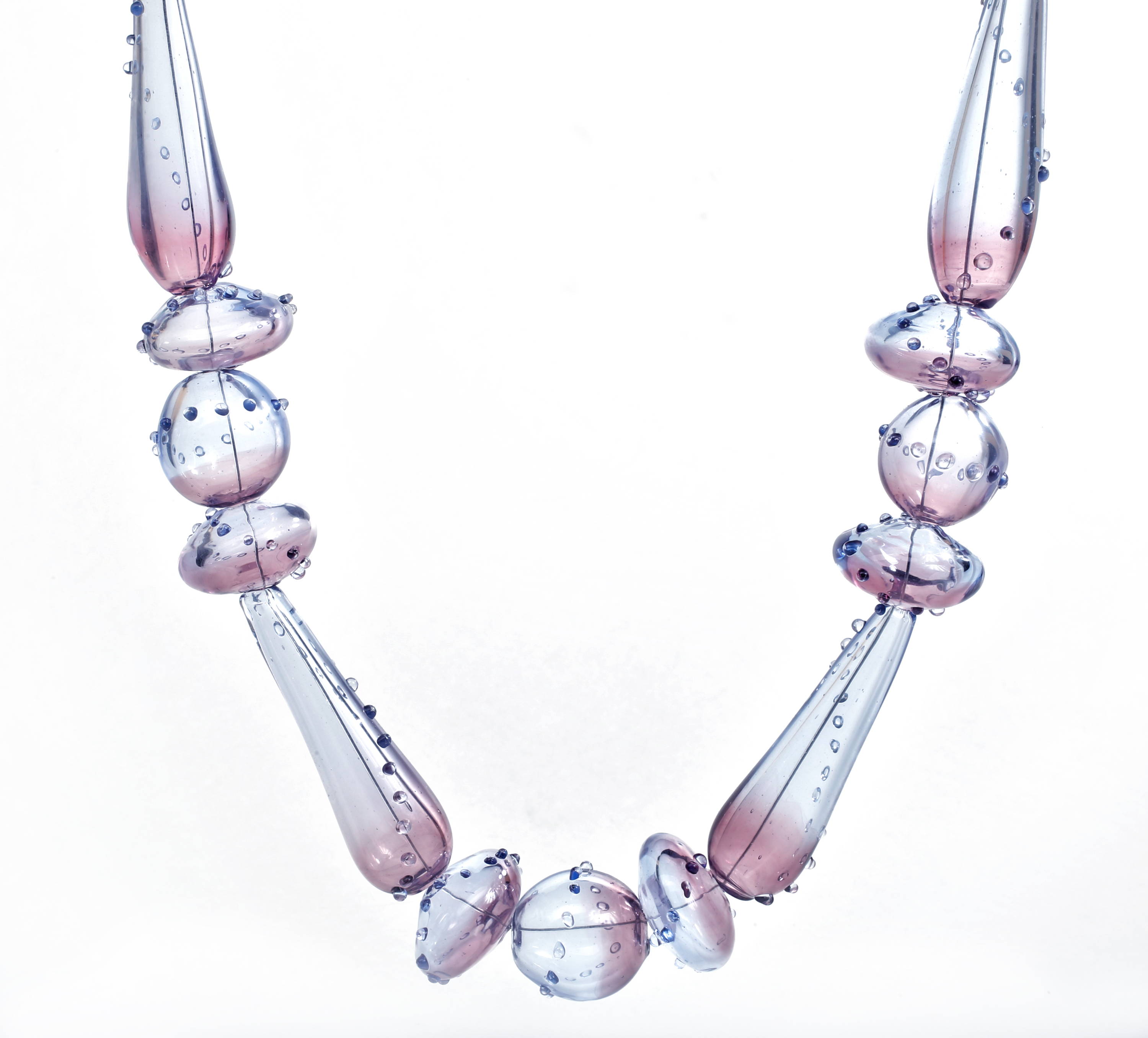 Hollow Beads Necklace
by Ikuyo Yamanaka
Hand-blown and flameworked glass
14 in. long x 1 in. diameter
Starting bid: $140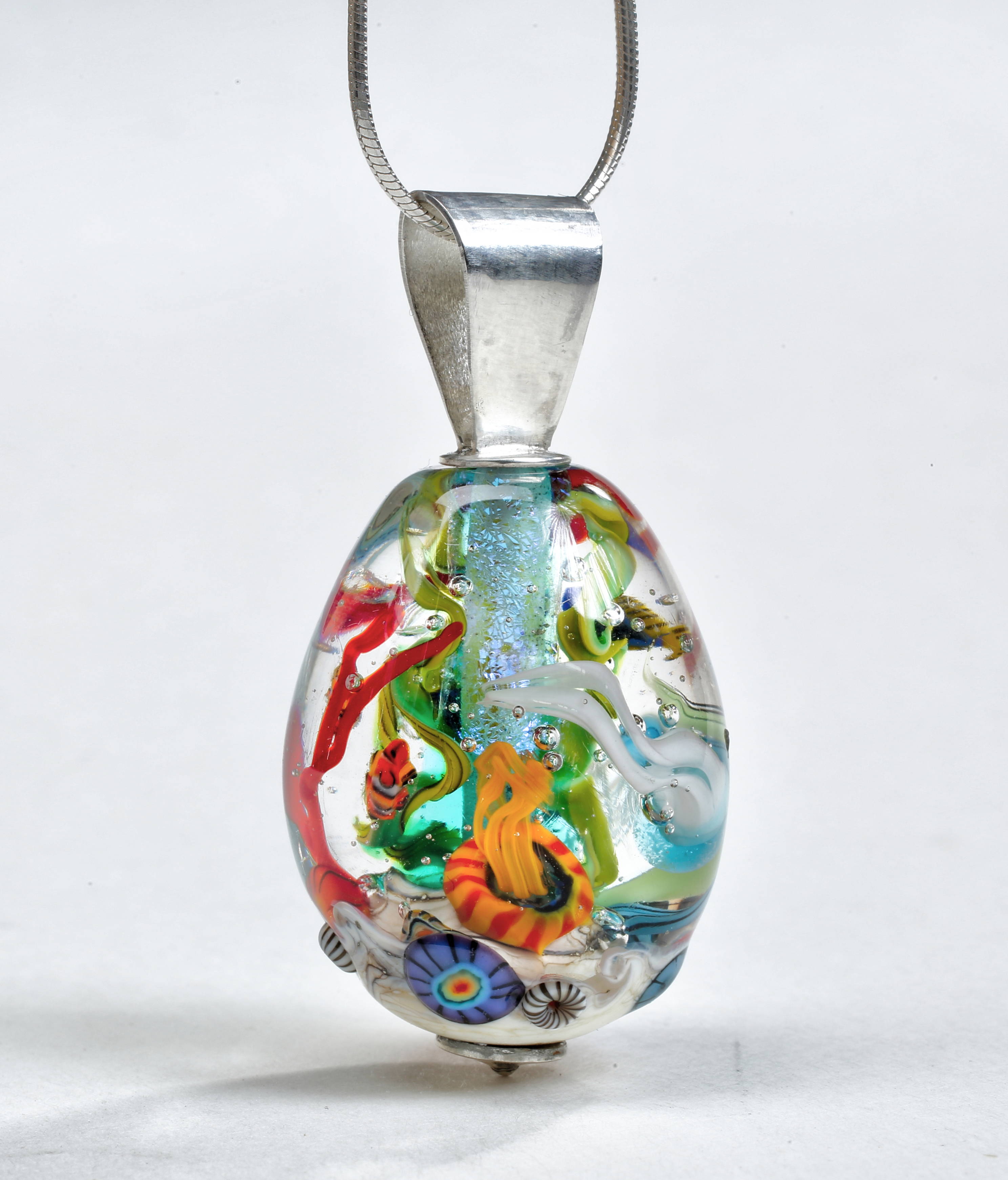 Aquarium Pendant by Susan Otto-Bain
Flameworked glass, custom-made silver swivel bail, sterling silver chain
2 in. high x 1 in. diameter
Starting bid: $70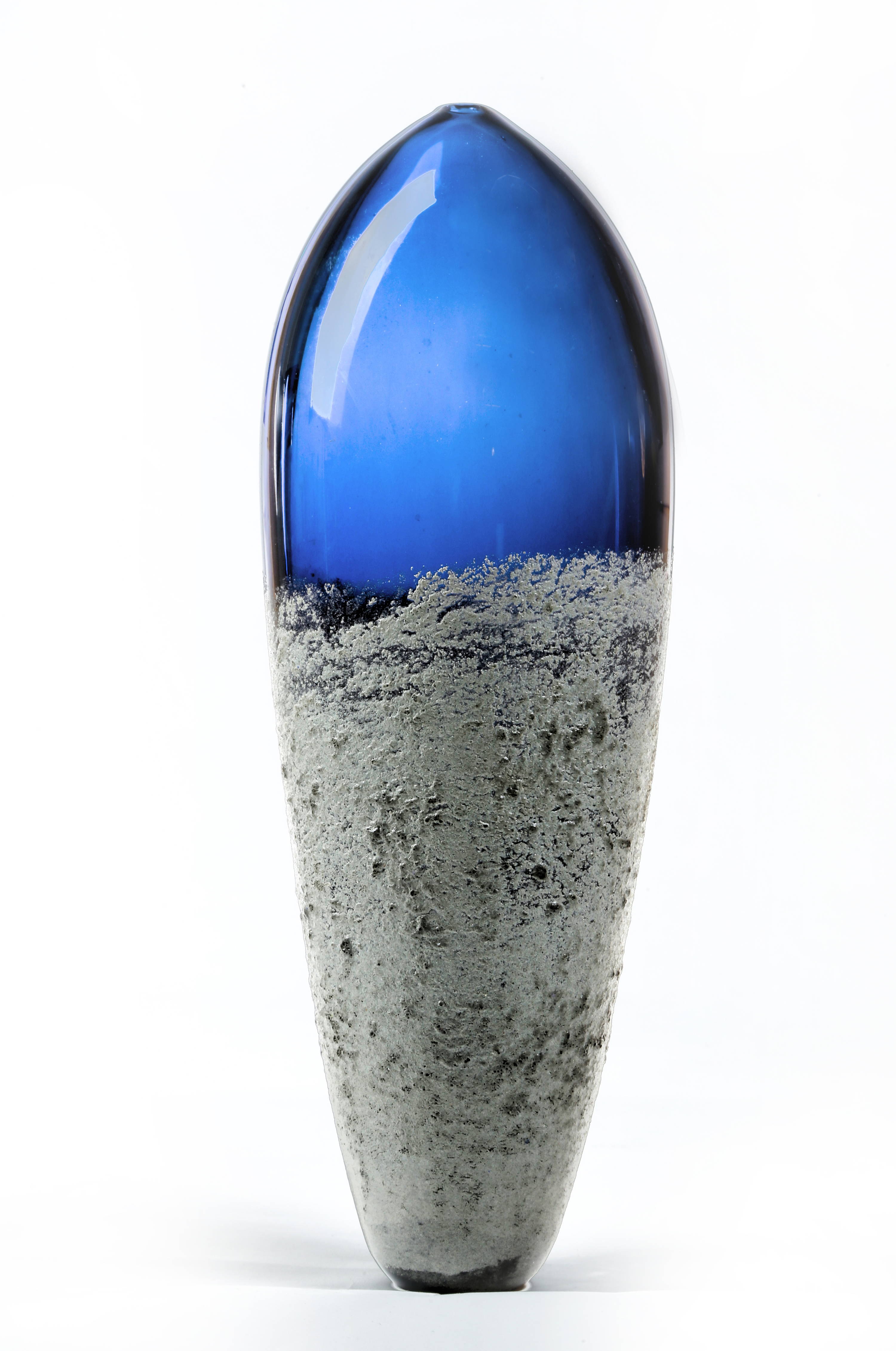 Crude Vessel by Joseph Di Lorenzo
Hand-blown glass, "scuzz"
14 in. high x 5 in diameter
Starting bid: $160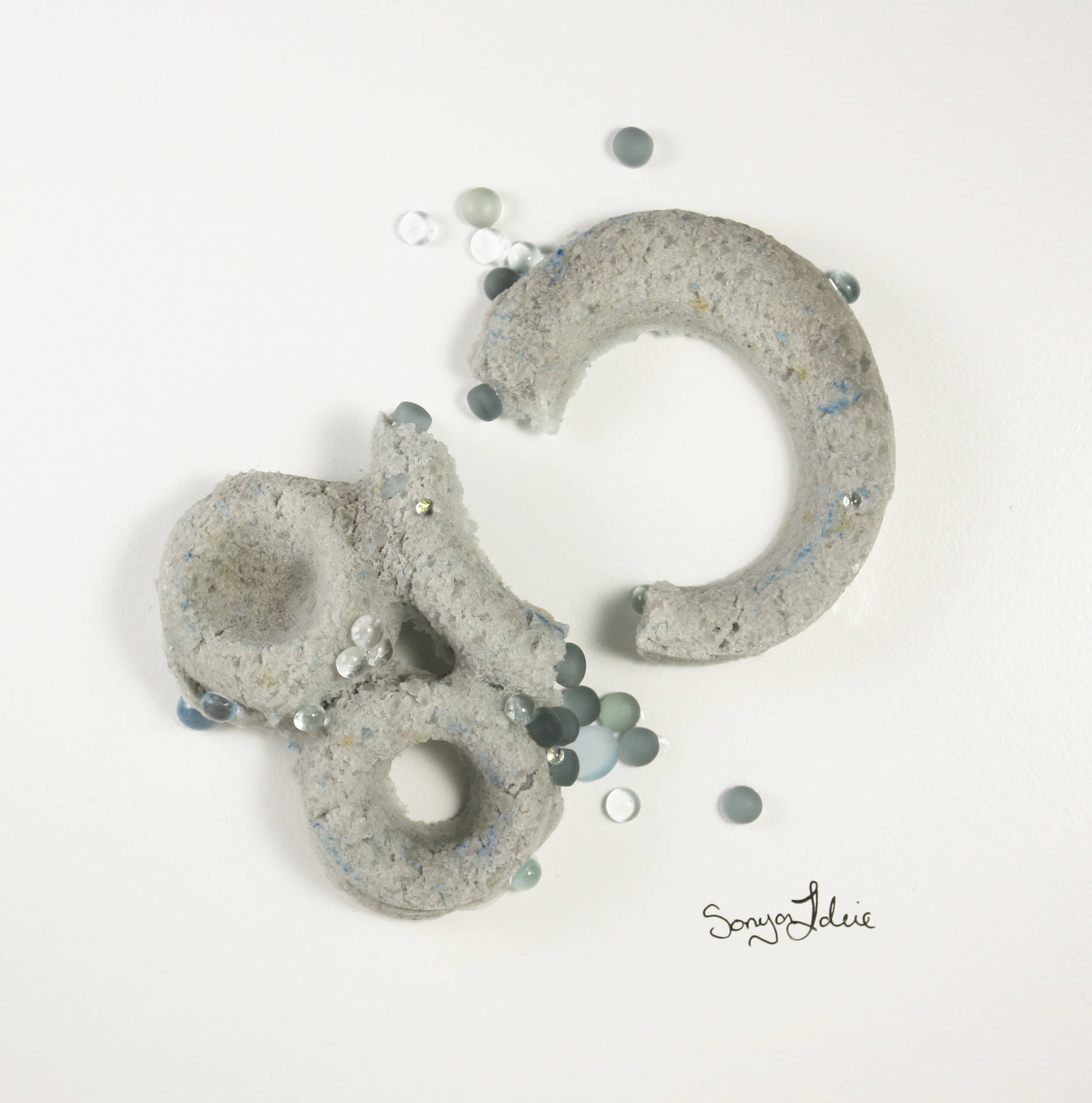 Within Soft Spaces - a Study
by Sonya Labrie
Pate-de-verre and fused glass
10 in. square
Starting bid: $100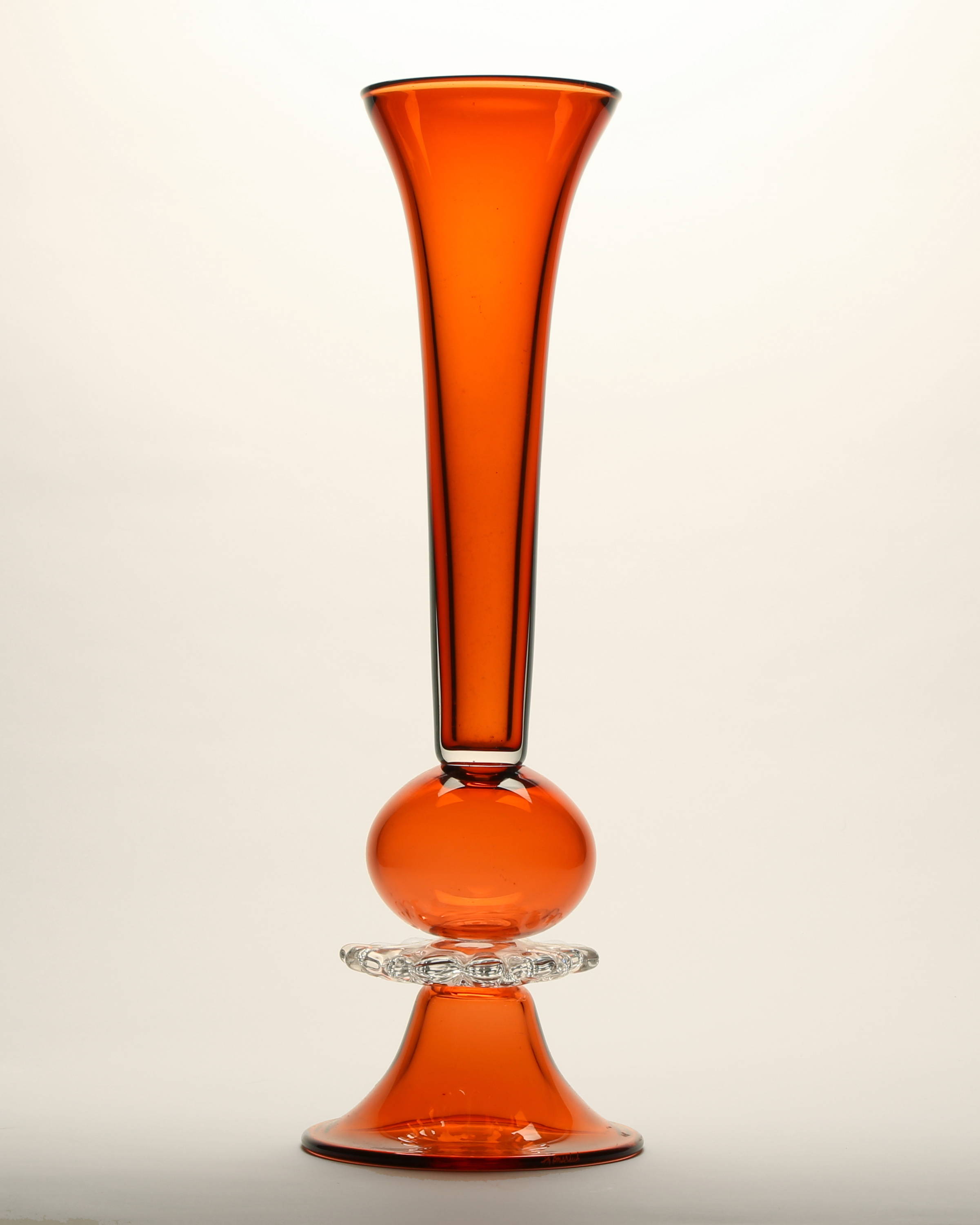 Tango Amphora by Heather Konschuh
Hand-blown, sculpted and cold-assembled glass
18 in high x 7 in diameter
Starting bid: $220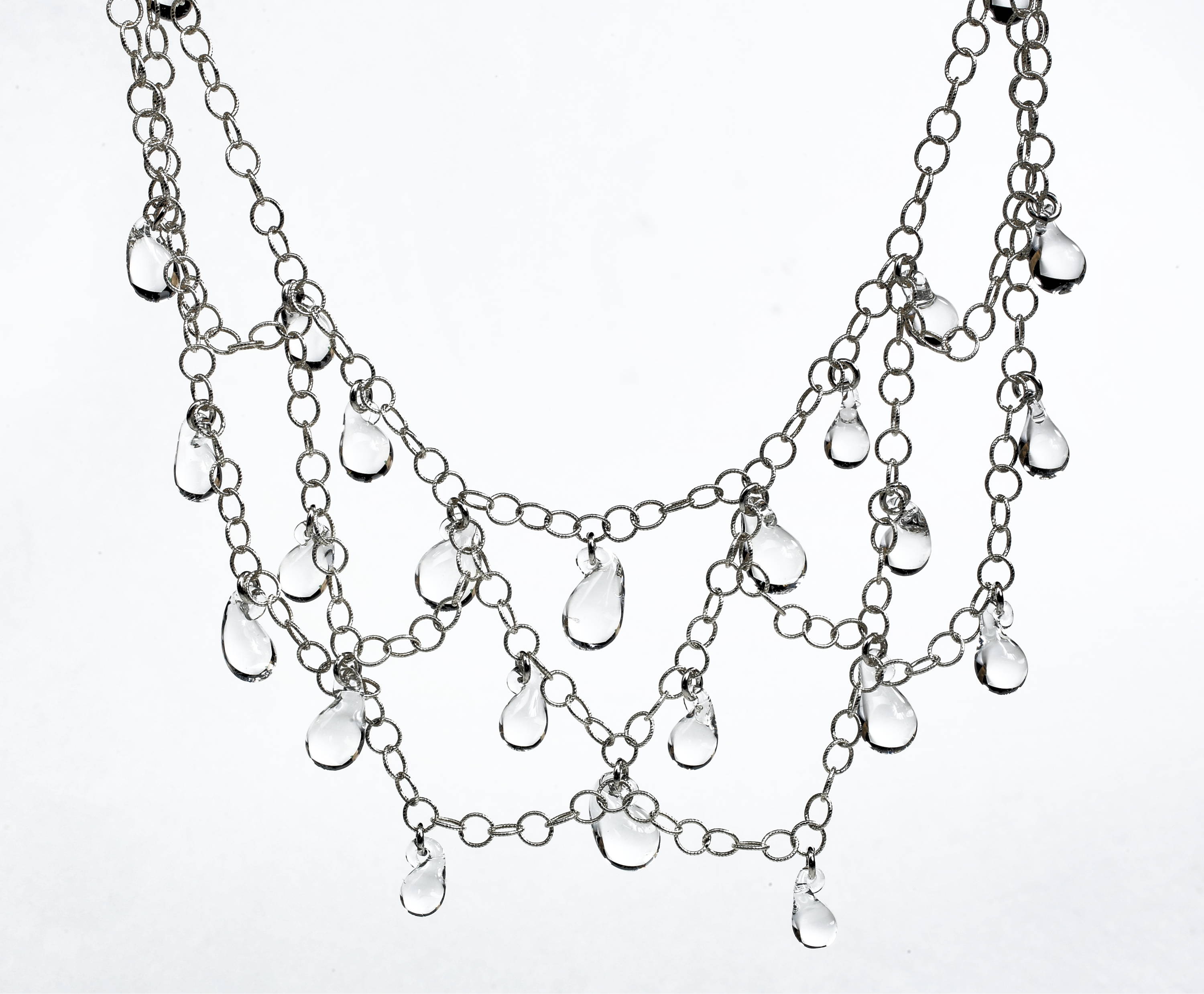 Raindrops by Rika Kuroki
Flameworked glass, sterling silver chain
18 in. long
Starting bid: $100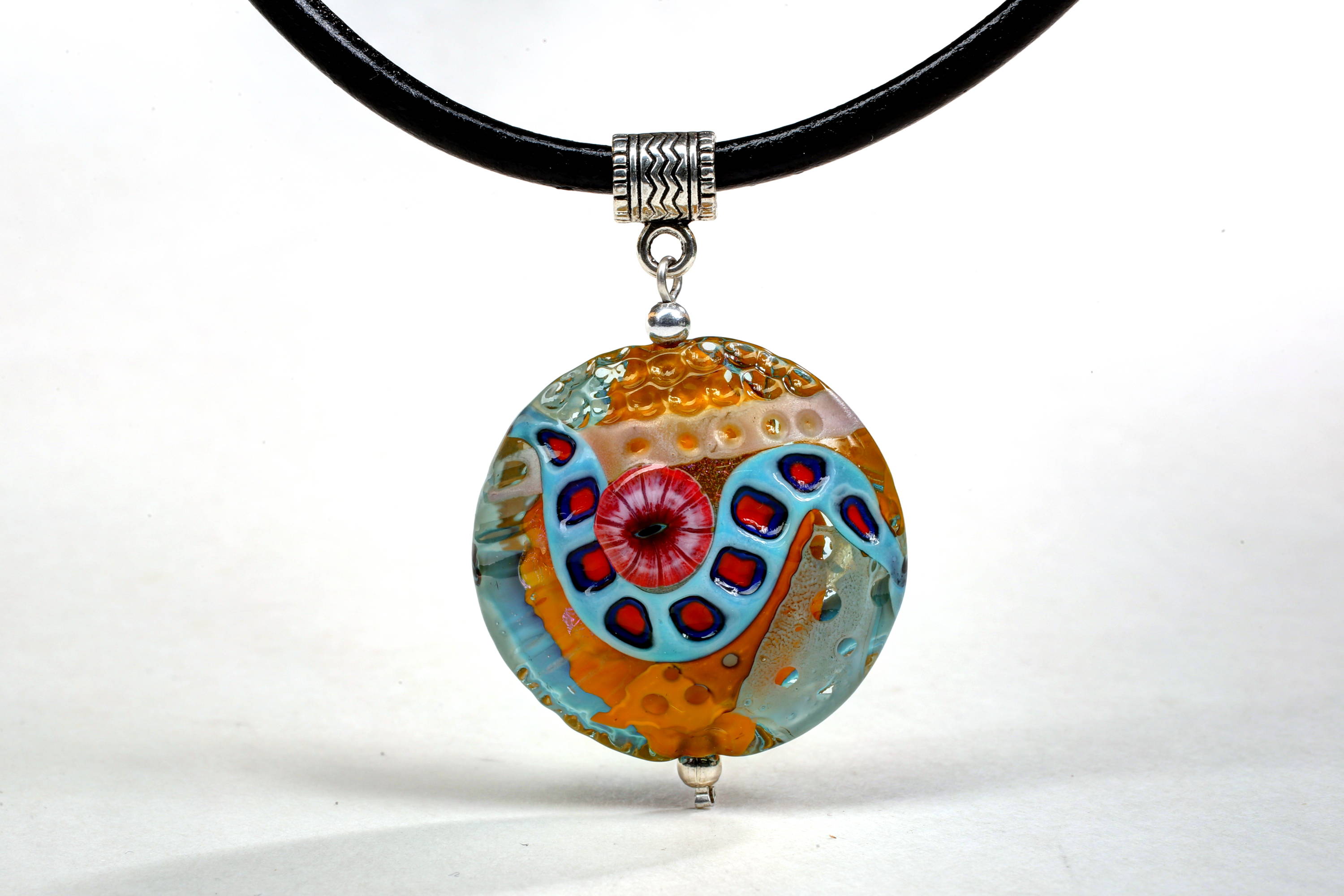 Cosmic Zipper by Astrid Riedel x TCGC
Flameworked glass, leather cord, silver-plated and pewter findings
2 in. diameter, .75 in. deep
Starting bid: $50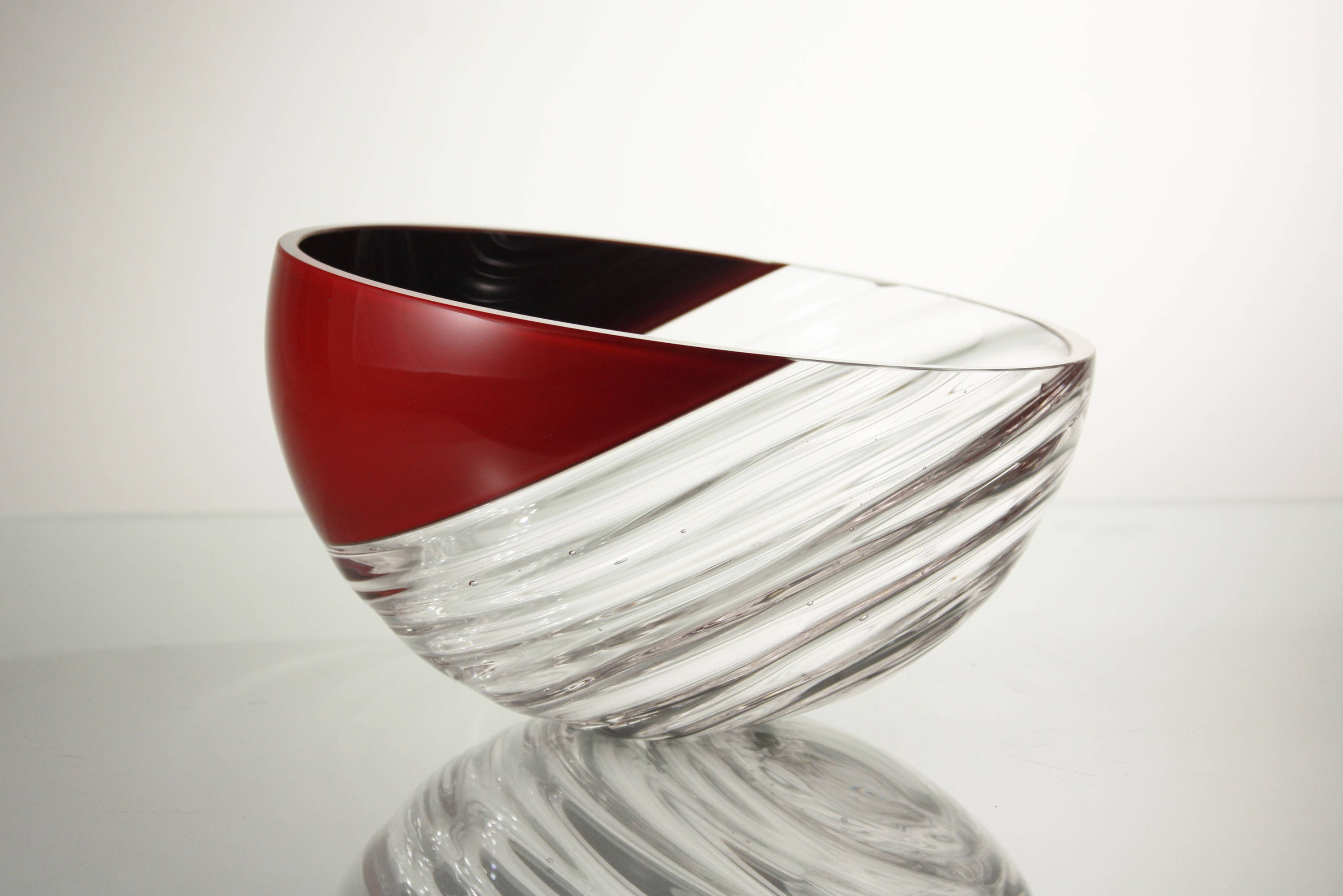 Axis Bowl by Jaan Andres
Handblown glass, cut and polished
10 in. diameter x 5 in. high
Starting bid: $150
Black Pearls Bracelet 
by Debbie Armstrong
Sterling & Fine Silver, metallic black glass beads, crystals, pearls, charms, fancy silver beads
8 in. long
Starting Bid: $175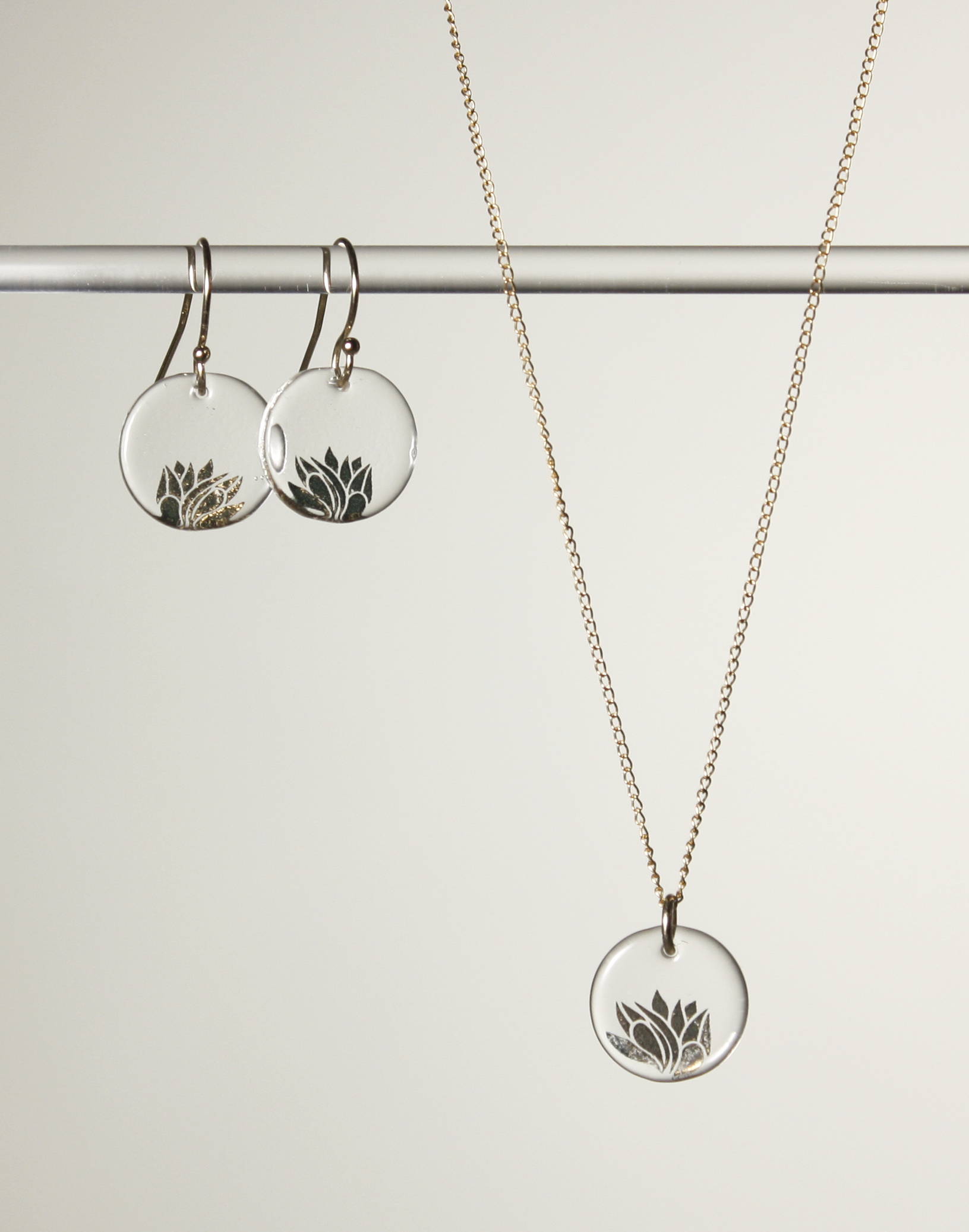 Lotus Jewellery Set by Sarah Mulligan
Fused glass with 22K gold, 14K gold filled chain and findings
0.5 in diameter (each piece)
Starting Bid: $50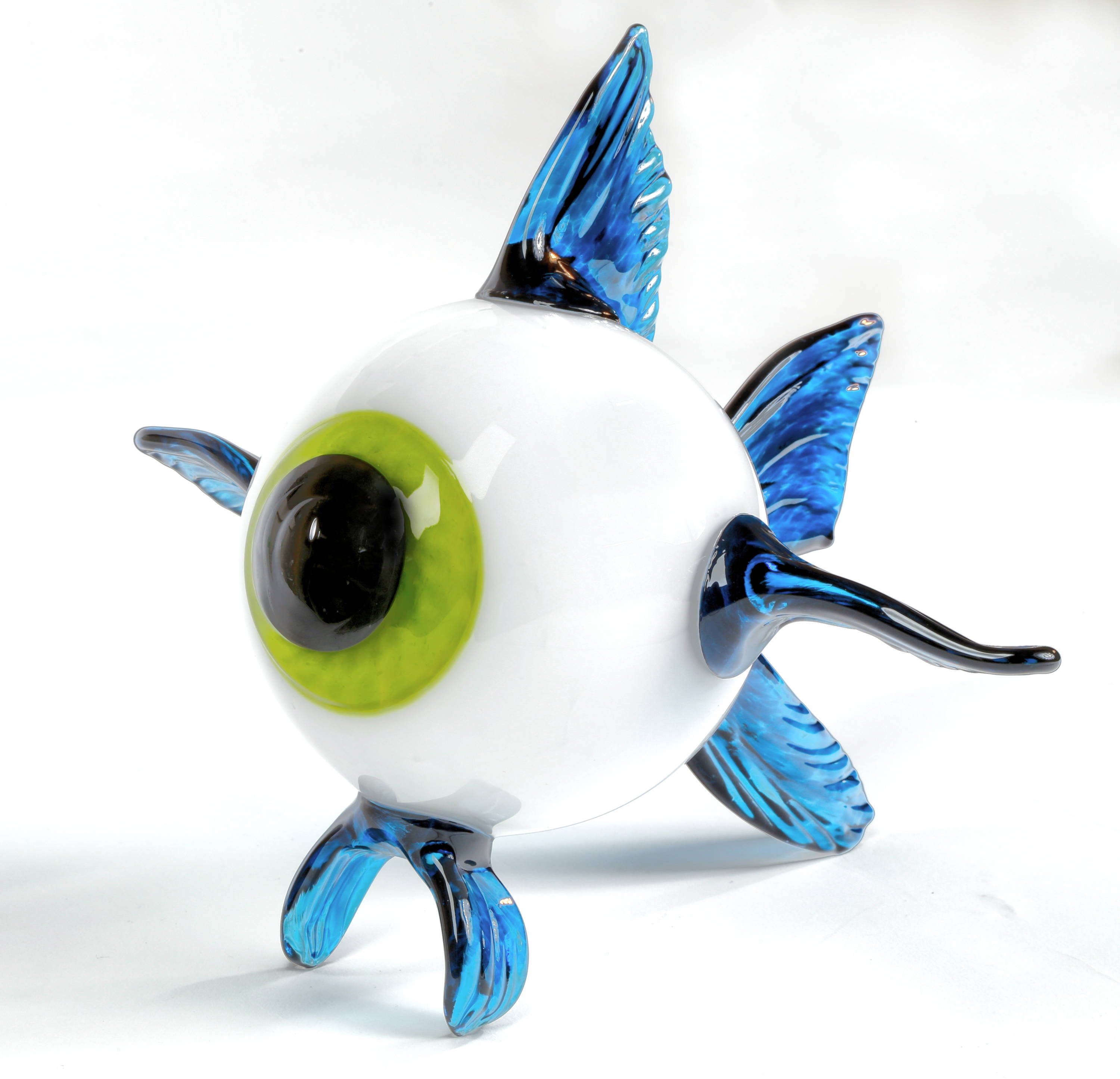 Eyeball Fish by Laura Burns
Hand-blown glass
6 in. diameter
Starting bid: $100