Janice Peacock: Ancient Masks and Vessel Beads
Janice will teach two separate skill sessions at ABLAZE!
Ancient Mask Beads
In this session we'll create sculptural beads inspired by African masks. This session will allow you to hone your sculptural skills, using these stylized faces as a starting point. We'll decorate the beads with reduction powders, and we'll discover the transformational power of masks, revealed in the flame, one bead at a time.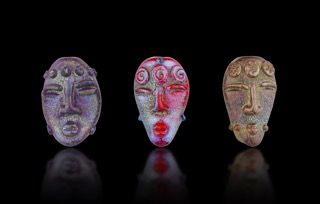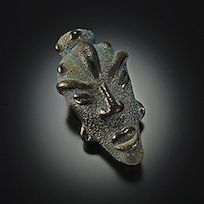 Ancient Vessel Beads
In this session we will explore the classic ancient vessel shape. You'll have lots of time to play with the endless decorative possibilities of powders. We'll use clear powder, enamels. foils and other components to create textures and colours on the vessels. The result will be beads that look like artifacts that have been dug up from an archeological dig.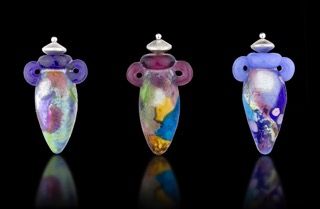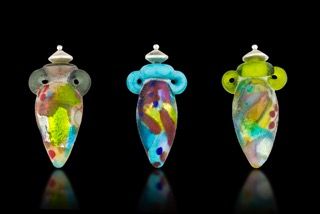 Janice Peacock is an award-winning glass artist. She's been making glass beads and creating one-of-kind jewelry for over twenty years. Her work has been exhibited internationally and is in the permanent collections of the Corning Museum of Glass and the Museum of Glass in Tacoma WA. She has recently started creating large glass sculptures using a sand casting technique.​