ABLAZE Bead Workshop / August 23-26, 2018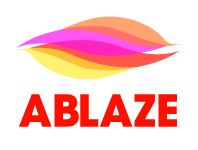 We are ABLAZE with the possibilities of soft glass and beads!
For 4 days -- Thursday August 23 to Sunday August 26 -- Terminal City Glass Co-op is the place to be! Three extraordinary guest instructors, lots of torch time, plenty of networking and creative sharing...and all in beautiful Vancouver!
NEW! More registration options! You can register for Thursday and Friday only, or Saturday and Sunday only, or just the Bonus Workshops! Click here for the daily schedule!
Look who's coming to teach!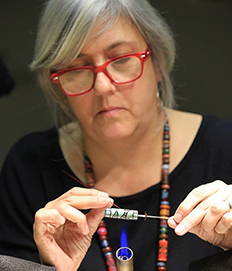 Holly Cooper
Rare Chemistry: Silver Glass, Foil & Leaf
Explore how silver and hot glass transform each other in extraordinary ways!
More info here!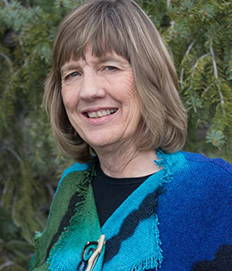 Kristen Frantzen Orr
Striped Cane and Floral Beads 
Learn how to make swirly garlands of blooms on the surface of your beads!
Find out more!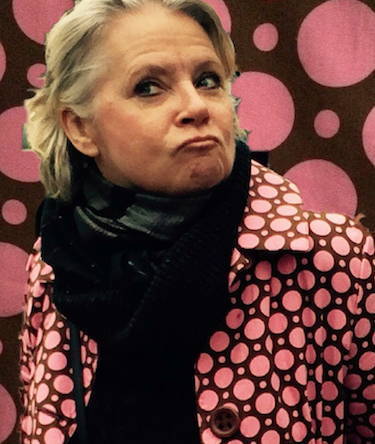 Sara Sally LaGrand
Imaginary: A build-a-bug workshop!
Create and assemble unique components to build new creative objects!
Go ahead, click!
Look what you get!
3.5 days of instruction from our guest instructors!
Guaranteed torch time during all instructor sessions, so you can try out new techniques right away!
Guaranteed open torch time every day!
Evening Bonus Workshops to help you learn new off-torch skills like metalwork, seed bead bezels, using Rayzist, and more!
Silent Auction including glass, tools and equipment!
Peer-to-peer Bead Market, so you can sell your own beads!
Catered lunches and snacks each day, plus a BBQ Saturday night!
Want to know more?
Download this article by Janice Peacock about ABLAZE 2017, published in Glass Bead Evolution. (Download opens in a new window.)
Thanks to our Sponsors!